John Farley
Pastor-Teacher
Sunday,
December 31, 2017
Why did Paul rejoice in his suffering?
Col 1:1-2
We are going to do some background study on the letter.
Next, we are going to examine "the big picture" of Colossians.
After that, we are going to outline the letter.
And then we are going to proceed paragraph by paragraph through the letter.
1. Who is the author? What biographical information about the author is presented in the letter?
Col 1:1-2
Paul the apostle is the author of Colossians, joined by Timothy.
2. Significant facts about the author.
We learn from the letter itself that Paul had never personally visited Colossae (Col 1:3-10, 2:1).
Col 2:1
The saints at Colossae learned the gospel and the grace of God from Epaphras, not Paul
(Col 1:7).
Epaphras was from Colossae, and was in prison with Paul at the time that Paul wrote Colossians,
Col 4:12, Phm 1:23-24.
Phm 1:23-24
Paul wrote Philemon and Colossians during the same imprisonment.
Bondservants : Timothy, Tychicus, Epaphras, Mark Justus, Aristarchus, Demas and Luke (Phm 1:23-24; Col 1:1; Col 4:7-15).
Saints at Colossae: Nympha, Onesimus, Philemon, Apphia, Archippus.
While Acts does not record that Paul ever visited Colossae, he did spend 2 years in the city of Ephesus.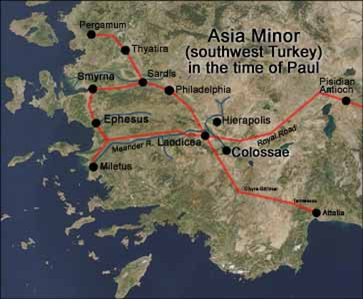 Act 19:1,8-10
"All who lived in Asia heard the word of the Lord, both Jews and Greeks".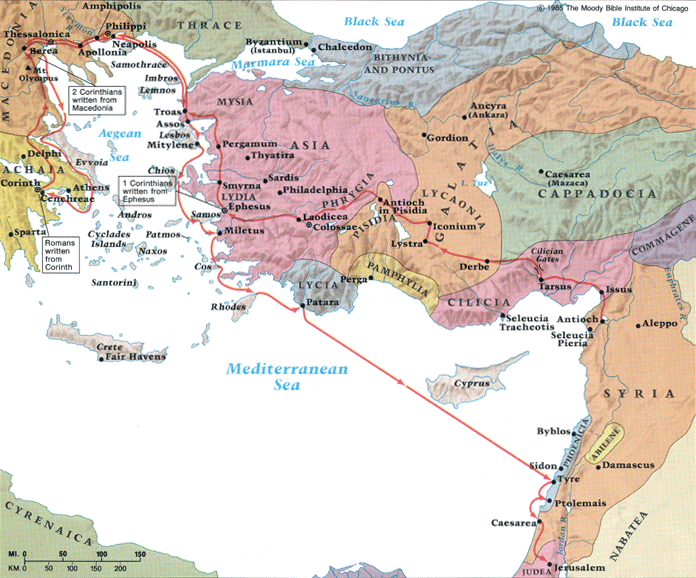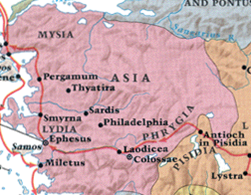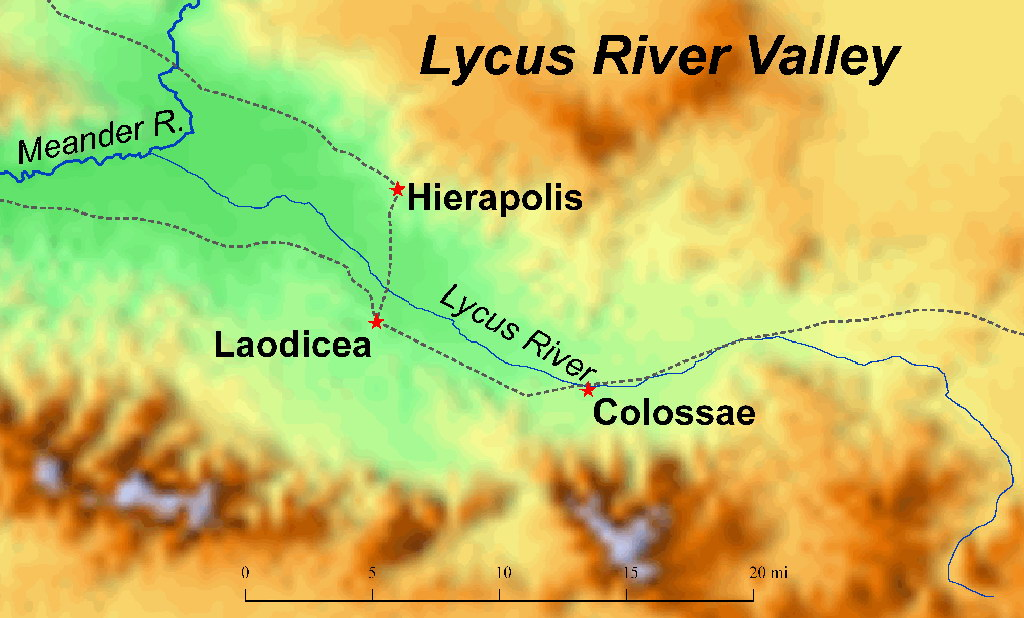 The cities of Asia also included Colossae, Laodicea, and Hierapolis.
But Paul stayed in Ephesus, teaching the disciples there.
Paul's disciples fanned out from Ephesus to the other cities in Asia, preaching the gospel and founding churches.
One of them, Epaphras, returned home to Colossae to preach the gospel and establish the church there.
Col 1:7
Col 4:13
Because Paul had never visited Colossae, it was important that he establish his credentials with the saints there.
He was an apostle of Jesus Christ by the will of God (Col 1:1).
Paul was a minister of the Gospel (Col 1:23).
Paul was in prison when he wrote this letter (Col 4:18).
Colossians 1:24 – 2:5 is called the biographical section of the letter.