John Farley
Pastor-Teacher
Sunday,
January 5, 2020
Pastor Kingsley Emenike
Trip plans for 2020:
Nigeria
Zambia
South Florida!
The revelation of the mystery
1Co 13:8-13
When would an outside agent do away with the gifts of prophecy and knowledge?
What is "the perfect"?
Verses 9-12 of chapter 13 tell us when the gifts of prophecy and knowledge would be rendered useless.
The perfect means that which is complete, finished, and lacking nothing.
The gifts of prophecy and knowledge are "the partial" in verse 10.
The Lord had new information to give to the church.
It consisted of "mysteries", things formerly hidden but now brought to light.
The gifts of knowledge and prophecy are done away when the perfect comes – the complete revelation of the mysteries for the church.
The verb for "I know" is ginosko . It means to acquire or possess information about something.
The verb for "know fully" is the Greek verb epiginosko.
It means to identify newly acquired information with what had been previously learned or known. To recognize.
Gnosis means knowledge.

Epignosis means full or complete knowledge.
If you put Paul's letters in chronological order, the last letter that was written during the time period covered by the book of Acts was the book of Romans.
The remaining seven letters - four prison epistles, and three pastoral epistles -were written AFTER the time period of Acts.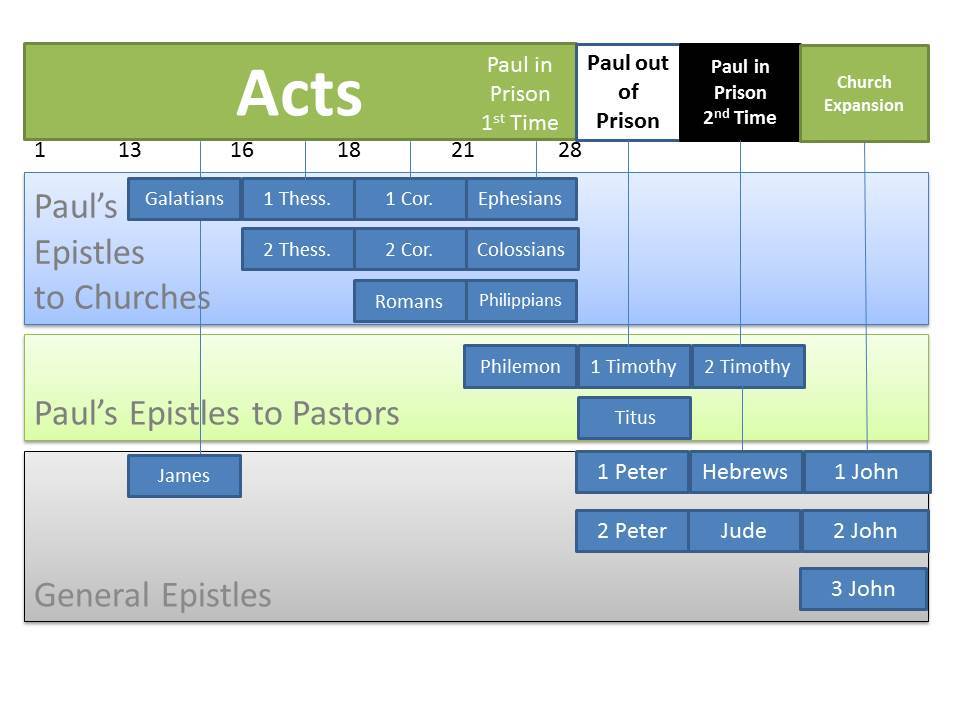 The noun "epignosis" does not show up until the book of Romans.
But then it appears in EVERY book that was written after the time period of the book of Acts.
Ephesians, Philippians, Colossians, Philemon, Titus, and 1 & 2 Timothy!
In these epistles, Paul completes his teachings by revealing the great mysteries concerning Christ and His church.
So "the perfect" is the complete set of Paul's epistles.
Eph 1:8-10
Eph 1:18-23
No knowledge is greater than the full knowledge of our Lord Jesus Christ!
This is exceeding abundantly beyond anything that has been revealed before or since.
Eph 3:1-10
Gentiles can know the unfathomable riches of Christ!
Here we have it in all of its fullness – the perfect , compete revelation of the mystery.