John Farley
Pastor-Teacher
Sunday,
July 8, 2018
The human likeness of the attributes of God
All the attributes and activities of God are found in Christ in all their perfection.
Ephesians talks about the fullness in the church which is Christ's body.
Christ is the fullness of God.
The church is the fullness of Christ.
It all has to do with who God is.
What is the essence of who God is?
Just
Righteous
Sovereign
Omnipotent (all-powerful)
Omniscient (all-knowing)
Omnipresent ( present everywhere)
Love ("God is love")
Immutable (never changes)
Truth ( I am the Way, and the Truth, ….)
Eternal Life (….and the Life)
For in Christ dwells all the fullness of the Godhead bodily.
The Lord Jesus Christ is as human as you and I are, only He has no sin - and He is also God.
As Christ has the fullness of God dwelling in him bodily…
So we have also received Christ's fullness.
In Christ, in the Head, we have access to the human likeness of the attributes of God.
We clearly are not now and never will be
all-powerful, or omnipresent, or even
all-knowing.
God will fulfill His original design for the human race, and He will do it using the New Man: Christ and His church.
Spiritual Gifts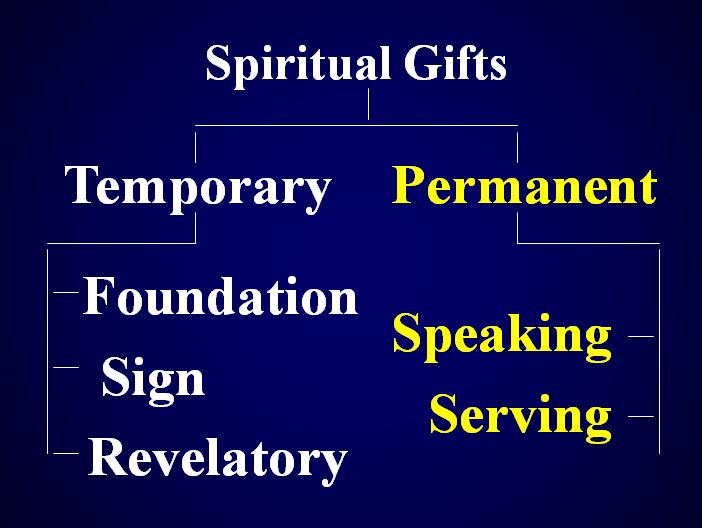 Speaking:
pastor-teacher evangelist
teaching
exhortation
Serving:
helps
service
leadership
mercy
giving
No services:

Thursday, August 2nd or Sunday, August 5th.
Next luncheon:

Sunday, August 19th