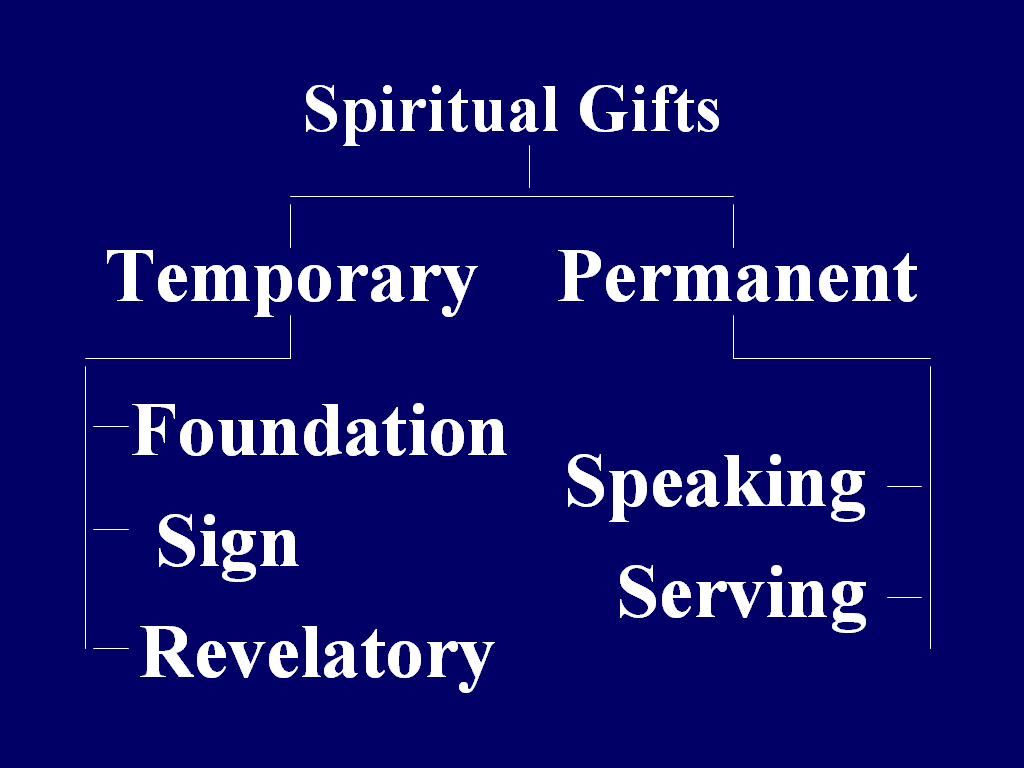 There are two major categories of spiritual gifts found in the Bible.
Temporary
Temporary spiritual gifts were operational during the pre-canon period of the Church Age, i.e., from approx. AD 30 to AD 96.
Foundation:
Sign:
Healings
Miracles
Tongues
Revelatory:
The word of wisdom
The word of knowledge discerning of spirits
Faith
Interpretation of tongues
Permanent
Permanent spiritual gifts function throughout the Church Age, until the Rapture of the Church, whenever that occurs.
Speaking:
Pastor-teacher evangelist
Teaching
Exhortation
Serving:
Helps
Service
Administration
Mercy
Giving