John Farley
Pastor-Teacher
Wednesday,
March 4, 2015
CHRIST SAVES Ministries
www.ChristSavesMinistries.org
Pastor Birudula Adams, India
Grace Bible College, India
"Village Gospel" to Hindus in India
Evangelist Kingsley, Nigeria
Evangelist Kingsley, Canada!
Pastor Cyrus Greene, Liberia
ChristSavesMinistries.org
If you would like a monthly newsletter with updates on this ministry work, please email scott@christsavesministries.org.
ChristSavesMinistries.org
Please pray for our trip to India in the fall, and for sending Kingsley to Liberia this year as well! If interested in learning more about these trips, in any capacity, please email Scott.
Romans 8 presents the Spirit's fundamental operations
The one word that shows up again and again to describe Romans 8 : GREAT.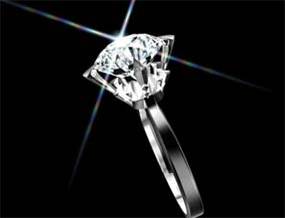 Romans 8 is the climax of Paul's treatise on the gospel.
It's our heart's home.
1. You find yourself in the hands of the wonderful Comforter, the Indwelling Spirit.
2. You find yourself, without cause in yourself, called God's child.
You are involved in God's great purpose : your being conformed to Christ's image!
3. You find yourself Beloved in Christ, never to be separated from God's Love!
After Christ's atoning blood has put the believer's sins away;
After you have seen, also, that you died with Christ, - to sin, and also to the law;
After "Sin shall not have dominion over you, for you are not under Law, but under GRACE"!
after Paul's hopeless struggle has shown "the flesh" to be incurably bad…
and that there is FREEDOM from "the body of this death", through our LORD Jesus Christ!
Romans 8 describes the part of our salvation which is exercised by the Holy Spirit.
pneuma occurs 21 times in Romans 8. All but two refer to the Holy Spirit.
Romans 1:4 in connection with the resurrection of Jesus Christ.
Romans 2:29 to define a true Jew,one who has the circumcision of the heart.
Romans 5:5 where the Spirit has poured the love of God into our hearts.
Romans 7:6 where we are told we now serve in newness of the Spirit.
But it is not until chapter 8 that we are told the Holy Spirit is indwelling us - permenantly!!!
The Spirit appears 4 times in Romans 1-7, and 19 times
in Romans 8!!
This is the most concentrated treatment of the Holy Spirit of any chapter in the entire Bible.
The Spirit is mentioned 15 times in verses 1-17,
but only 4 times in verses 18-39.
The Spirit's ministry on behalf of believers!
Romans 8 describes the Spirit's FUNDAMENTAL OPERATIONS.
The chapter describes the blessings and privileges conferred on believers…
by the Spirit,
in verses 1-27

by God the Father,
in verses 28-39
Can anything mess this up?
NOTHING CAN!
You are preserved in Christ Jesus forever.
And the practical proof of this is the Spirit who dwells in you.
"No matter where you go from here, KNOW YOU ARE ALWAYS SECURE IN MY LOVE."