John Farley
Pastor-Teacher
Wednesday,
March 25, 2015
The greatest place in the universe.
Verses 1-13:
The Spirit of Life in Christ Jesus!
He guarantees our liberty and is transforming us into the Lord's glory.
All of this is provided and established before we ever get to the first command for us in relation to the Spirit.
Romans 8 is the foundation for our relationship as believers with the Holy Spirit.
Paul is talking about LIFE in the SPIRIT.
κατάκριμα
katakrima
an adverse sentence (the verdict)
the sentence pronounced, the condemnation, with a suggestion of the punishment following
Romans 8 continues the line of argument Paul was making in chapter 5.
There are a host of parallels between chapter 5 and chapter 8 of the book of Romans.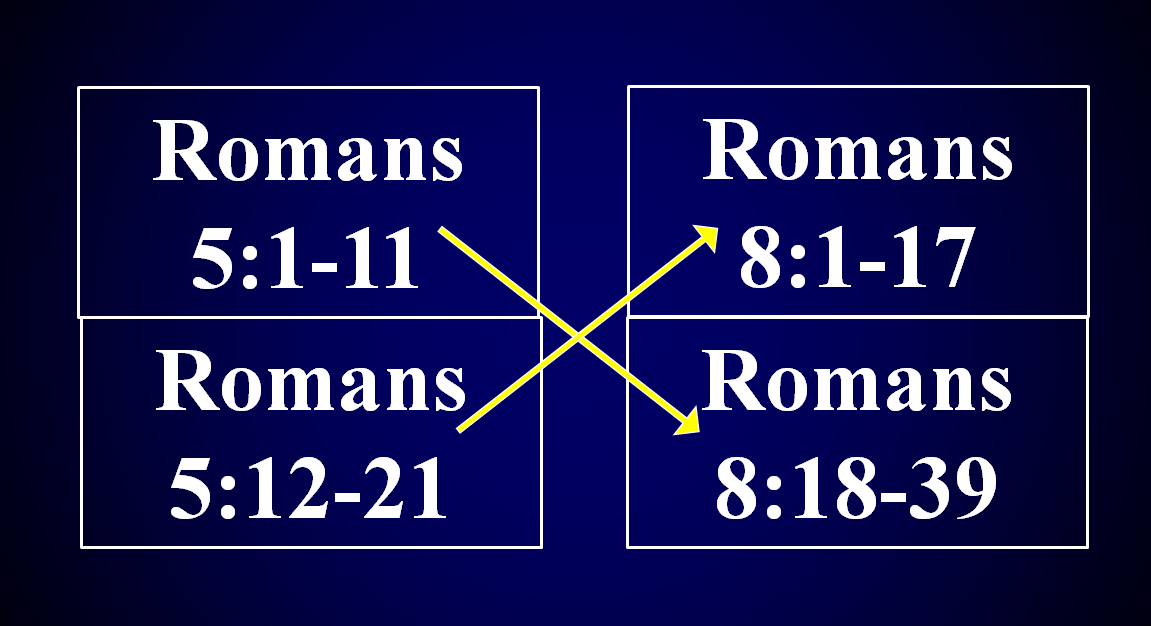 Romans 8:1 picks up where Romans 5:16-18 leaves off.
picks up where leaves off.
The new things highlighted in Romans 8 are our position in Christ and the indwelling Holy Spirit.
We are in a new position that is entirely beyond the reach of everything to which the judgment of God applied.