John Farley
Pastor-Teacher
Sunday,
September 4, 2016
The direct mission of Grace Bible Church Pakistan is to serve a flock of Christians in Arifwala, Pakistan.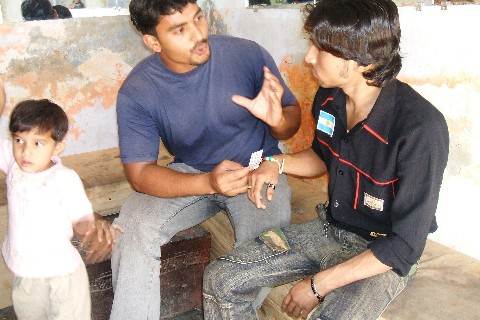 Pastor Faisal John provides face to face teaching (Nov-Apr), and teaches using the Internet (May-Oct).
The ministry also sends teams of two men to the villages to serve Christian families living in remote areas.
Grace Academy English Medium School educates over 140 extremely poor children as a grace ministry.
GBC Pakistan also has their 3:16 Children's Home for orphans.
When in the USA, Pastor Faisal and his wife Carrie work with young people at youth camps.
Finally, they distribute printed Biblical material in the Urdu language.
Their mission includes evangelism and the training of pastors and workers in remote regions of the world.
Practical Christianity:

Bearing fruit with perseverance
The more pressure, the more phenomenal the promises.
Some of the most wonderful promises are given for, and in, the trenches of life.
He Himself has said, "I WILL NEVER DESERT YOU, NOR WILL I EVER FORSAKE YOU," ()
"Then I will make up to you for the years
That the swarming locust has eaten,"

The Lord will rescue me from every evil deed, and will bring me safely to His heavenly kingdom; (2 Tim 4:18)
And the peace of God, which surpasses all comprehension, will guard your hearts and your minds in Christ Jesus. (Phil 4:7)
For momentary, light affliction is producing for us an eternal weight of glory far beyond all comparison, (2 Cor 4:17)
Endurance =hupomone
to hang in there cheerfully under pressure, perhaps for a long time.
Perseverance is a key ingredient in producing this end result: fruit.
What the writer of Hebrews described as the peaceful fruit of righteousness.
Righteousness is spoken of as a fruit or a way of living in the New Testament more often …
…than it is spoken of as the righteousness of God being credited to us at the moment of salvation (justification).
Jesus:
Paul:
; ;

Here, righteousness is a fruit or a result that comes from your daily decisions.
James: