Heart Buttons
Posted:
Wed. May, 18 2016
---
We all have them
I could say "hot buttons" - and that would be OK. But today I am really talking about heart buttons. Hot buttons on our heart. (Imagine this New England boy saying that five times fast!)
Heart buttons. Push one and our heart goes into convulsions.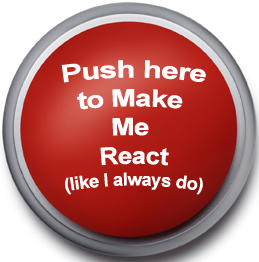 And we all have them.
These are the things that are…
on the one hand, things we care a lot about,
but on the other hand, things about which we experience a lot of pain and insecurity because things go wrong with them all the time.
And there is nothing we can do about it.
Maybe it's an area of sin that, all-too-easily, can get the upper hand.
Maybe it's a personal handicap.
Maybe it's something about a loved one - a spouse, a child, a parent.
Maybe it's a health problem or an accident.
Maybe it involves your job or profession.
Maybe it is lack of recognition, or dishonor related to your gifts and talents.
Maybe it is a past mistake that is an ongoing source of shame.
Maybe it is loneliness - a seeming inability to make friends , or find that special someone.
Maybe it's an area of addiction.
Maybe it's a person who drives you crazy all the time.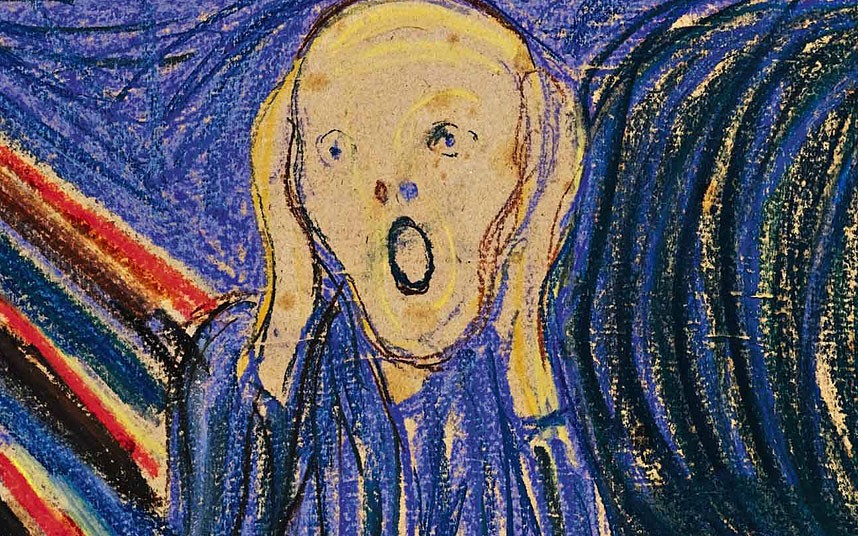 Maybe you drive yourself crazy all the time. Maybe you think you are just plain crazy -as in, mentally ill.
(By the way: thinking that you are going crazy is actually a pretty good clue that you are sane. Besides, Christ died for the mentally ill too. Mentally ill believers share in all of the blessings, privileges and promises of being a Christian.)
Things go wrong, sometimes badly wrong, with these things, and there doesn't seem to be much of anything we can do about it.
A place of ultimate weakness
So that puts us in a very tricky, vulnerable, uncomfortable place.
And sure, on the one hand, we can simply say, well, good, it makes us depend on the Lord more for them.
2CO 1:8-10
8 For we do not want you to be unaware, brethren, of our affliction which came to us in Asia, that we were burdened excessively, beyond our strength, so that we despaired even of life; 9 indeed, we had the sentence of death within ourselves so that we would not trust in ourselves, but in God who raises the dead; 10 who delivered us from so great a peril of death, and will deliver us, He on whom we have set our hope. And He will yet deliver us,
And that is true, and all to the good, and yet -
Well, we care about them a lot, and things keep going wrong, and that hurts, and it's frustrating, maddening even.
And if we're not feeling well or it gets too much, we kick into a place where we would rather not go, hate to be in, and don't know what to do with ourselves when we go there -
A scary, irrational place where it seems we are capable of thinking some really desperate and terrible thoughts.
We get out of control.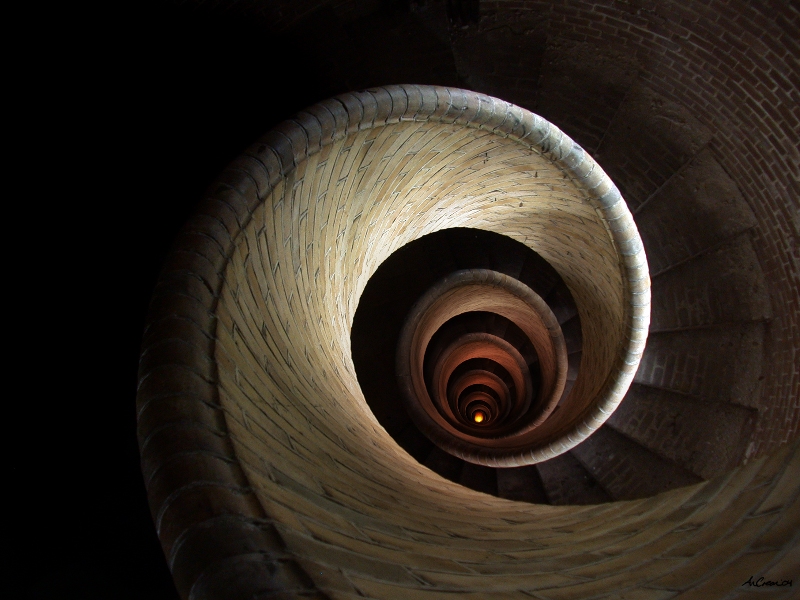 This place is the raw substructure of our soul. It is a place of ultimate weakness.
It's the place where our soul meets our body, where our soul can descend into irrationality and strong emotion and, at times, pure insanity.
And it is the place where our enemies - especially the flesh - love to lurk, just waiting for us to descend there so they can pounce.
And so yes, faith is the only answer to our heart button pain, but it really helps to have something real and true and specific to believe in, to hang onto, during the convulsions.
Because when we are weak, we are strong, but only because of the grace of God. And the grace of God consists of real things He gives us that really help.
2CO 12:8-10
8 Concerning this I implored the Lord three times that it might leave me. 9 And He has said to me, "My grace is sufficient for you, for power is perfected in weakness." Most gladly, therefore, I will rather boast about my weaknesses, so that the power of Christ may dwell in me. 10 Therefore I am well content with weaknesses, with insults, with distresses, with persecutions, with difficulties, for Christ's sake; for when I am weak, then I am strong.
So how do I GET content with my weaknesses?
Did you know…?
Sometimes the grace of God comes in the form of truth you can believe in. The believing calms the convulsions.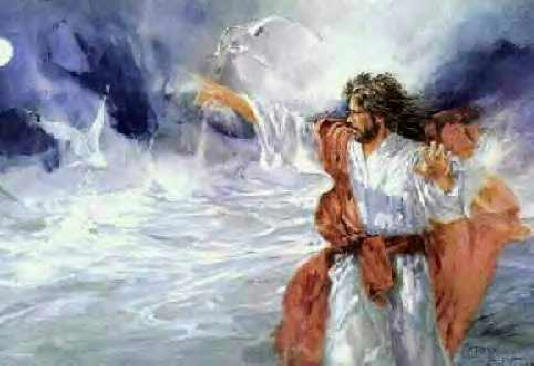 Which is what makes something I found in the Bible recently all the more wonderful.
Every believer in Christ now is indwelt by God the Holy Spirit. At the moment we believe in Christ, God the Holy Spirit comes into our body and indwells us.
1CO 6:19-20
19 Or do you not know that your body is a temple of the Holy Spirit who is in you, whom you have from God, and that you are not your own? 20 For you have been bought with a price: therefore glorify God in your body.
Now I don't know about you, but I have always had a hard time picturing exactly WHERE in my body the Holy Spirit resides!
Does He circulate around my whole body looking for places where the flesh is getting out of hand?
Is He in my lungs?
Now this might sound like a foolish question. You may think that there is no answer, and that it doesn't matter.
But there IS an answer, and it turns out that it does matter.
It matters because it tells us exactly where the battle is raging that the Spirit was sent to wage on our behalf.
You see, because the Spirit wars against the flesh, and the flesh resides in the members of our body, there is a tendency to think that the Spirit goes to the members of our body to wage His battle against the flesh.
But you see that is not where the battle is!
What part of us needs to be garrisoned, protected, guarded?
PHI 4:4-7
4 Rejoice in the Lord always; again I will say, rejoice! 5 Let your gentle spirit be known to all men. The Lord is near. 6 Be anxious for nothing, but in everything by prayer and supplication with thanksgiving let your requests be made known to God. 7 And the peace of God, which surpasses all comprehension, will guard your hearts and your minds in Christ Jesus.
What part of us needs to be guarded and protected?
Our hearts and minds!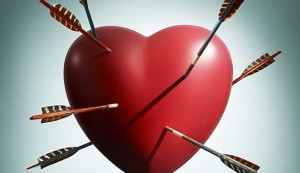 So guess where inside us the Holy Spirit dwells, to protect us and guide us and help us and pray for us - and give us the peace of God which surpasses all comprehension?
That's right: our heart!!!
This is not the organ that pumps blood. This is our innermost being. The inner man.
The passages that specify precisely where the Spirit indwells us tell us that the Spirit lives now in our HEARTS.
2CO 1:21-22
Now He who establishes us with you in Christ and anointed us is God, 22 who also sealed us and gave us the Spirit in our hearts as a pledge.
GAL 4:6
6 Because you are sons, God has sent forth the Spirit of His Son into our hearts, crying, " Abba! Father!"
2CO 3:2-3
2You are our letter, written in our hearts, known and read by all men; 3 being manifested that you are a letter of Christ, cared for by us, written not with ink but with the Spirit of the living God, not on tablets of stone but on tablets of human hearts.
ROM 5:5
The love of God has been poured out within our hearts through the Holy Spirit who was given to us.
The Spirit is right where we need Him to be
So the flesh wars against the Spirit and the Spirit wars against the flesh. This is the battle. (Galatians 5:17)
And the flesh has a mind and the Spirit has a mind.
ROM 8:6-9
6 For the mind of the flesh is death, but the mind of the Spirit is life and peace. 7 For the mind-set of the flesh is hostile to God because it does not submit itself to God's law, for it is unable to do so. 8 Those whose lives are in the flesh are unable to please God. 9 You, however, are not in the flesh, but in the Spirit, since the Spirit of God lives in you.
The battle rages in our hearts and minds.
And so the Spirit is right where He needs to be.
In our hearts.
The way of escape
The Spirit is standing guard there on the trench of our soul that sits on the border, directly across from the trench of the flesh.
There, as it were, on the soft underbelly of our soul where the enemy loves to attack.
Right in the place in our hearts where our hot buttons sometimes lead us, in our desperation and frustration and fear, when we are most ready to lash out or panic or lose it.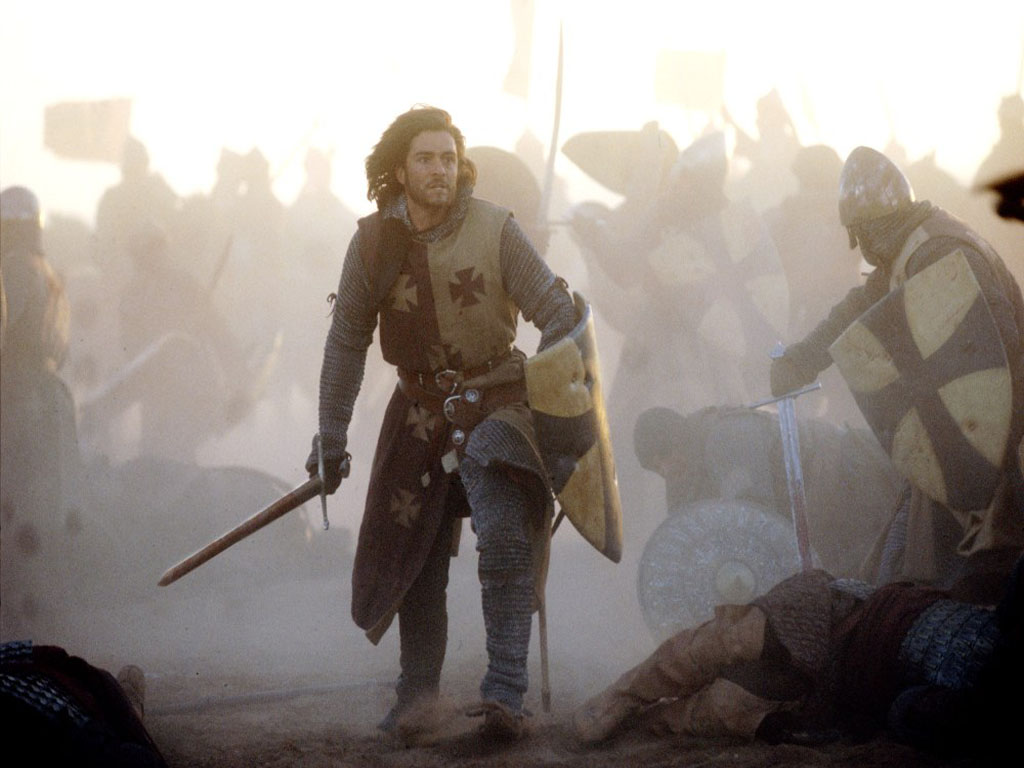 The Spirit is always there, ready to show us the way of escape when we come under the most severe fire of temptation.
1CO 10:13
13 No temptation has overtaken you but such as is common to man; and God is faithful, who will not allow you to be tempted beyond what you are able, but with the temptation will provide the way of escape also, so that you will be able to endure it.
And realize this: the Holy Spirit is the Spirit of LIFE in Christ Jesus.
ROM 8:1-2
1 Therefore, no condemnation now exists for those in Christ Jesus, 2 because the Spirit's law of life in Christ Jesus has set you free from the law of sin and of death.
So where do you think the way of escape will lead you?
Back to safety, sure.
Beyond that, though, once you have endured the attack, the Spirit will lead you to more LIFE in Christ Jesus!
He will lead you back to the places in your heart where you can once more have this activity going on in your heart:
PHI 4:8-9
8 Finally, brethren, whatever is true, whatever is honorable, whatever is right, whatever is pure, whatever is lovely, whatever is of good repute, if there is any excellence and if anything worthy of praise, dwell on these things. 9 The things you have learned and received and heard and seen in me, practice these things, and the God of peace will be with you.
And this peace that surpasses understanding is part of the fruit or production of the Spirit (GAL 5:22-23).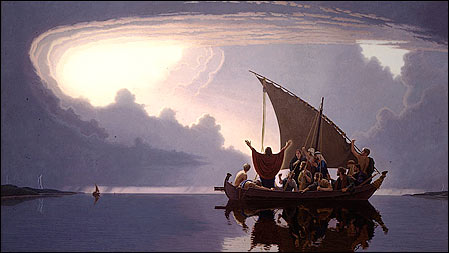 Put on a heart
When we return to Colossians 3 this Sunday, I want you to notice how often the subject of our hearts comes up in that chapter of Scripture.
Aw, heck, why should you have to wait for Sunday? Here is the heart of it (pun intended) for us right now in this the positive side of practical Christianity:
COL 3:12-17
12 So, as those who have been chosen of God, holy and beloved, put on a heart of compassion, kindness, humility, gentleness and patience; 13 bearing with one another, and forgiving each other, whoever has a complaint against anyone; just as the Lord forgave you, so also should you. 14 Beyond all these things put on love, which is the perfect bond of unity. 15 Let the peace of Christ rule in your hearts, to which indeed you were called in one body; and be thankful. 16 Let the word of Christ richly dwell within you, with all wisdom teaching and admonishing one another with psalms and hymns and spiritual songs, singing with thankfulness in your hearts to God. 17 Whatever you do in word or deed, do all in the name of the Lord Jesus, giving thanks through Him to God the Father.
He restores my soul
I leave you with this thought, brought to us courtesy of Psalm 23:
Psa 23
1 The Lord is my shepherd,
I shall not want.
2 He makes me lie down in green pastures;
He leads me beside quiet waters.
3 He restores my soul;
He guides me in the paths of righteousness
For His name's sake.
4 Even though I walk through the valley of the shadow of death,
I fear no evil, for You are with me;
Your rod and Your staff, they comfort me.
5 You prepare a table before me in the presence of my enemies;
You have anointed my head with oil;
My cup overflows.
6 Surely goodness and lovingkindness will follow me all the days of my life,
And I will dwell in the house of the Lord forever.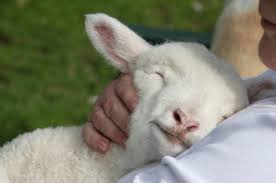 The next time one of your heart buttons gets pushed, and you go into convulsions over it, realize this:
the Holy Spirit WILL restore your soul, your heart, whenever it needs restoring.
After all, He's living there now.
Peace out.
Until the next time, we're all ….
In His grip,
Pastor John
If you found this helpful, please pass it on! Post it on Facebook, or tweet about it!