If God is all good, loving and all-powerful, why is there suffering in this world?
Posted:
Wed. May, 25 2016
---
Where was God…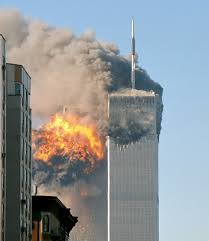 "Where was God on 9/11?"
"Where was God at Auschwitz?"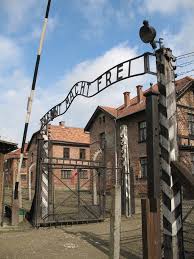 Skeptics frequently confront Christians with the problem of a good, loving God allowing suffering.
Typically the argument goes something like this:
"If God is all-powerful, he could prevent or eliminate suffering. If God is all good, He would not want His creation to suffer. Since you say God is both, suffering should not exist. In fact however, we see suffering all around us. Therefore, either God doesn't exist, or He is not all-powerful, or He is not all good or loving."
Sounds like a pretty tight argument when you put it that way.
But in fact there is a fatal flaw in this logic.
This question rises or falls on the basis of an unspoken assumption: that all suffering must be nothing but bad.

But is this true? Let's see….
What is suffering?
Here is a simple straightforward definition:
Suffering hurts. Suffering is painful. To suffer is to experience pain.
Pain, though, is simply the indication that something is wrong. Something physical, or something mental, or emotional. There is something here that should not be here. Or something has been lost that was needed.
And something fundamental about the human race IS wrong.


Something happened
You see, having us suffer was not God's first choice for us.
When He created us, He placed us in a paradise where pain and suffering were unknown.
Something happened.
It had to do with the appearance of God's enemy, the serpent of old who is called the devil or satan.
Satan enticed our first parents, Adam and Eve, to do the one thing God had insisted they not do. God even explained to them that if they ate of the tree of the knowledge of good and evil, they would have to die.
It was built into things. If you receive the knowledge of evil, you have to die. So our first parents ate, and they died. Ever since, we have all been born condemned to die.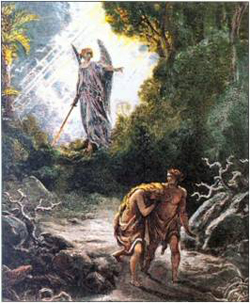 That sentence of death carried with it all the suffering and death that has been experienced on this planet since that day.
A sin-soaked world means a suffering-filled world. Sin and death go together.

God SO loved us
But then God re- introduces His love into this hopeless world - and that changes everything.
JOH 3:16
"For God so loved the world, that He gave His only begotten Son, that whoever believes in Him shall not perish, but have eternal life.
It is impossible to answer the question about human suffering and the loving God without considering Jesus Christ.
Jesus Christ is God becoming a human, entering into the race of the ones who suffer and die. He suffered and died for us.
Because God so loves the world, sin, suffering and death do not get the last word.
This is the meaning of the cross of Jesus Christ, the Son of God who suffered for us.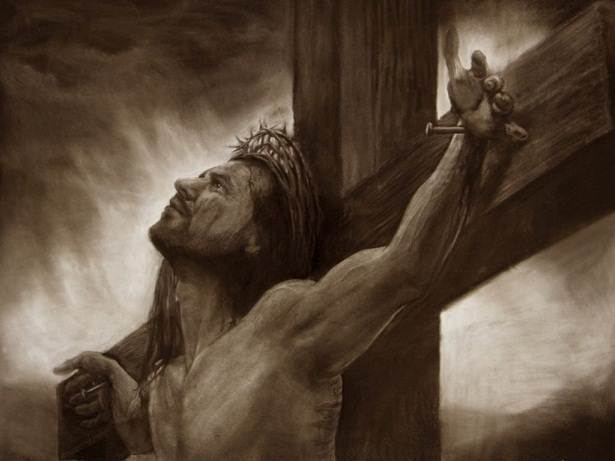 And this is the greatest expression of His love, God's love, for us.
JOH 15:13
" Greater love has no one than this, that one lay down his life for his friends.
HEB 2:9-10
9 But we do see Him who was made for a little while lower than the angels, namely, Jesus, because of the suffering of death crowned with glory and honor, so that by the grace of God He might taste death for everyone.
10 For it was fitting for Him, for whom are all things, and through whom are all things, in bringing many sons to glory, to perfect the author of their salvation through sufferings.
Notice that God did not stop suffering and death from entering the human race. Instead, He came back around and used suffering and death, the death of His Son, to bring out about a more glorious ending for the human race.
ROM 5:17
For if by the transgression of the one, death reigned through the one, much more those who receive the abundance of grace and of the gift of righteousness will reign in life through the One, Jesus Christ.
Consider Jesus
If you want to understand human suffering, you have to consider Jesus.
He voluntarily chose the path of suffering.
He redeemed us from sin and death and the law because He suffered, and suffered voluntarily.
ROM 5:8
But God demonstrates His own love toward us, in that while we were yet sinners, Christ died for us.
He showed His love by suffering for us.
EPH 5:2
and walk in love, just as Christ also loved you and gave Himself up for us, an offering and a sacrifice to God as a fragrant aroma.
Suffering is NOT for nothing
This tells us for sure that there is a purpose to suffering. Suffering is not for nothing.
Because He suffered, He can and does understand what we go through when we suffer.
And when He came upon suffering in others, He would often say (after weeping and having compassion for the sufferers) , He would say that this suffering would end up being for the glory of God.
So in light of Christ, I cannot accept the idea that suffering is nothing but bad. Or that to love means not to allow another to go through suffering.
Don't human fathers allow their children to go through certain forms of suffering (studying for tests; chemotherapy; basic training or drills for sports teams, spanking, and so on)?
They do that because there is an outcome that will be beneficial for the child.
The same is true of God the Father.
If suffering is nothing but bad, then why do people voluntarily take it on - all the time?!
Why do parents voluntarily suffer on behalf of their children?
What we love, we are willing to suffer for.
What we are willing to suffer for, we grow to love even more.
The Christian God brings something GOOD out of suffering
The Christian God VALIDATES human suffering.
Why did God voluntarily take on suffering for our sake?
For the possibility of something good coming out of it, something that somehow makes the suffering worthwhile, makes it, as we say, "all worth it".
Despite all the pain, the Bible tells us that mankind will be better off at the end of the story than we were at the beginning of the story.
The day will come when once again there will be no more sorrow, no more pain, no more tears.
Things will be back to where God always wanted them to be. And then some. There will be a day when God promises to wipe away every tear from His people's faces.
And in the meantime, God causes all things to work together for good for those who love Him.
And that includes suffering. He wants us to be benefited by it.
ROM 5:1-5
1 Therefore, having been justified by faith, we have peace with God through our Lord Jesus Christ, 2 through whom also we have obtained our introduction by faith into this grace in which we stand; and we exult in hope of the glory of God. 3 And not only this, but we also exult in our tribulations, knowing that tribulation brings about perseverance; 4 and perseverance, proven character; and proven character, hope; 5 and hope does not disappoint, because the love of God has been poured out within our hearts through the Holy Spirit who was given to us.
Things are not as they once were. Things are not right. Yet things are not what they will be either.
And in the depths of this painful meantime, the Christian God offers to join you in your suffering.
2CO 1:3-4
3 Blessed be the God and Father of our Lord Jesus Christ, the Father of mercies and God of all comfort, 4 who comforts us in all our affliction so that we will be able to comfort those who are in any affliction with the comfort with which we ourselves are comforted by God.
The Christian God brings something good out of suffering.
2CO 4:17
For momentary, light affliction is producing for us an eternal weight of glory far beyond all comparison.
ROM 8:18
For I consider that the sufferings of this present time are not worthy to be compared with the glory that is to be revealed to us.
So again, the testimony of God Himself in His word is that suffering is not for nothing.
That good things come as a result of suffering.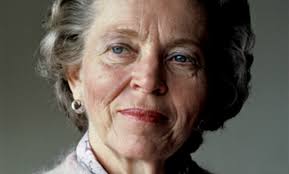 Elisabeth Elliot: "The deepest things that I have learned in my own life have come from the deepest suffering. And out of the deepest waters and the hottest fires have come the deepest things that I know about God."
Suffering can make us better sons, better daughters,better parents, better friends, and better lovers.
2CO 1:5-7
5 For just as the sufferings of Christ are ours in abundance, so also our comfort is abundant through Christ. 6 But if we are afflicted, it is for your comfort and salvation; or if we are comforted, it is for your comfort, which is effective in the patient enduring of the same sufferings which we also suffer; 7 and our hope for you is firmly grounded, knowing that as you are sharers of our sufferings, so also you are sharers of our comfort.
I thank God that He IS all powerful and all good
Pain is simply an indicator that something went wrong.
So I thank God that there IS a God,
And I thank God that He IS an all-powerful and all good and all-loving God ...
Who decided that He would suffer Himself as the means of fixing what went wrong.

Because only an all-powerful, all good, and all-loving God could and would do that for us!
ROM 5:6-10
6 For while we were still helpless, at the right time Christ died for the ungodly. 7 For one will hardly die for a righteous man; though perhaps for the good man someone would dare even to die. 8 But God demonstrates His own love toward us, in that while we were yet sinners, Christ died for us. 9 Much more then, having now been justified by His blood, we shall be saved from the wrath of God through Him. 10 For if while we were enemies we were reconciled to God through the death of His Son, much more, having been reconciled, we shall be saved by His life.

Our God is the God who turns curses into blessings, pain into joy, and death into indestructible life!
Where was Jesus?
Where was God on September 11?

Where was God in Auschwitz?
God does not leave us without an answer.
Because the Jews asked this same question about Jesus Christ, God in the flesh, when His friend Lazarus died.
They asked, "Where was Jesus when Lazarus got sick and died?"
JOH 11:32-46
Therefore, when Mary came where Jesus was, she saw Him, and fell at His feet, saying to Him, " Lord, if You had been here, my brother would not have died." 33 When Jesus therefore saw her weeping, and the Jews who came with her also weeping, He was deeply moved in spirit and was troubled, 34 and said, "Where have you laid him?" They said to Him, "Lord, come and see." 35 Jesus wept. 36 So the Jews were saying, "See how He loved him!" 37 But some of them said, "Could not this man, who opened the eyes of the blind man, have kept this man also from dying?"
38 So Jesus, again being deeply moved within, came to the tomb. Now it was a cave, and a stone was lying against it. 39 Jesus said, "Remove the stone." Martha, the sister of the deceased, said to Him, "Lord, by this time there will be a stench, for he has been dead four days." 40 Jesus said to her, " Did I not say to you that if you believe, you will see the glory of God?" 41 So they removed the stone. Then Jesus raised His eyes, and said, " Father, I thank You that You have heard Me. 42 "I knew that You always hear Me; but because of the people standing around I said it, so that they may believe that You sent Me." 43 When He had said these things, He cried out with a loud voice, "Lazarus, come forth." 44 The man who had died came forth, bound hand and foot with wrappings, and his face was wrapped around with a cloth. Jesus said to them, "Unbind him, and let him go."
45 Therefore many of the Jews who came to Mary, and saw what He had done, believed in Him. 46 But some of them went to the Pharisees and told them the things which Jesus had done.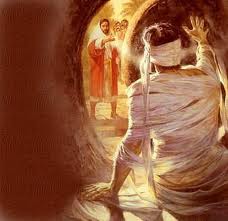 Write your own ending
Why did God allow death and suffering?
I don't know it all, but I do know this: He did it knowing that He is the God who raises people from the dead!

And apparently God is able to bring out even more from resurrection than He did from creation and birth.
And now He offers exactly that - resurrection, eternal life - to whoever will believe in His Son Jesus.
Suffering is the middle of the story, but not the end of the story of the human race.
"Although the world is full of suffering, it is also full of the overcoming of it." Helen Keller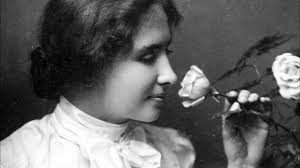 What is your enduring meaning from the events of September 11?
Is it planes crashing into buildings…
Or fireman rushing into buildings?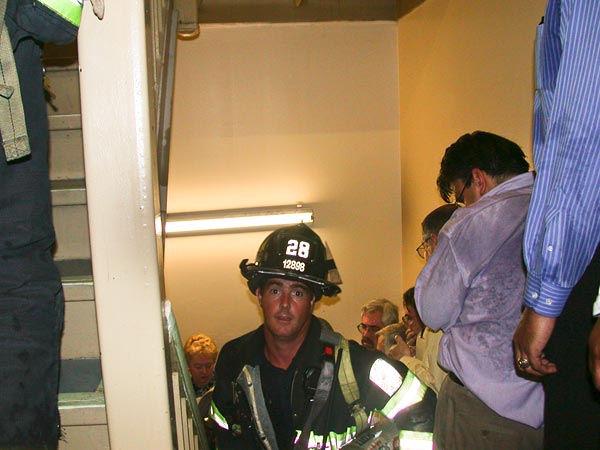 Your choice.
Is the enduring truth of Auschwitz the hatred and cruelty of the Nazis…
Or is it the soldiers who sacrificed their lives to liberate the concentration camps?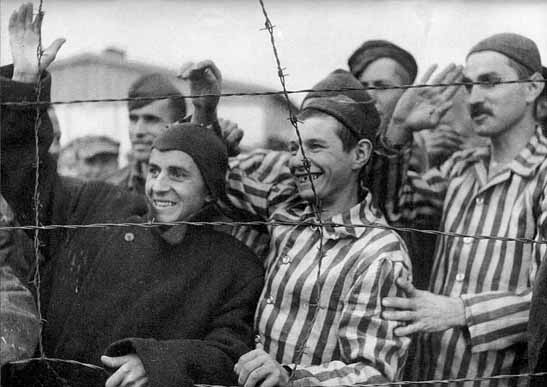 Does it all end with the bones of the dead?
Or does it live with the words of the living crying "life still has meaning!" and" never again!"?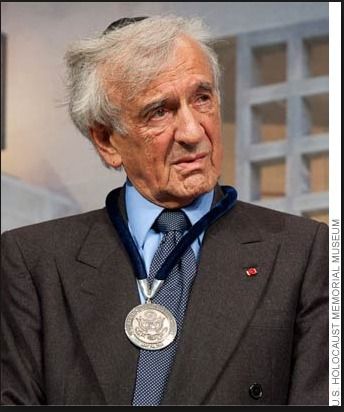 Of Christ saying, "I am the resurrection and the life; he who believes in Me will live even if he dies, and everyone who lives and believes in Me will never die. Do you believe this?"

Your choice. You can write your own ending.
Will you remain dead and buried by sin and death…or will you RISE to new life through Christ?!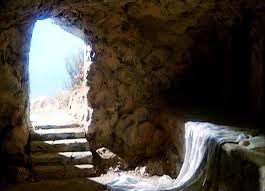 1CO 15:51-57
51 Behold, I tell you a mystery; we will not all sleep, but we will all be changed, 52 in a moment, in the twinkling of an eye, at the last trumpet; for the trumpet will sound, and the dead will be raised imperishable, and we will be changed. 53 For this perishable must put on the imperishable, and this mortal must put on immortality. 54 But when this perishable will have put on the imperishable, and this mortal will have put on immortality, then will come about the saying that is written, "DEATH IS SWALLOWED UP in victory. 55 " O DEATH, WHERE IS YOUR VICTORY? O DEATH, WHERE IS YOUR STING?" 56 The sting of death is sin, and the power of sin is the law; 57 but thanks be to God, who gives us the victory through our Lord Jesus Christ.
The resurrection of Christ, and our sharing in it, is the ultimate and enduring answer to the problem of human suffering.
So do not persist in your unbelief - but BELIEVE!!
Until the next time, we're all ….
In His grip,
Pastor John
If you found this helpful, please pass it on! Post it on Facebook, or tweet about it!