Why wasn't my prayer answered?
Posted:
Wed. Jun, 1 2016
---
I asked - and it was not given
Ray Almeida was not cured of cancer.
Ray Almeida died of cancer.

Ray was a very big deal in my life. He was my friend. He was a father figure. He was my guide, and my mentor, and a heroic person in my life. I looked up to him in every way.
So you can imagine that when I heard the news that he had cancer, it hit me like a ton of bricks. Make that two tons.
And from the day I found out, I prayed like crazy for him to be healed.
He HAD to be healed.
I couldn't imagine my life or the life of my church without him.
I prayed prayed prayed. So did a lot of other Christians.
And I prayed according to the passage of Scripture that says, "ask and you shall receive".
MAT 7:7-11
7 "Ask, and it will be given to you; seek, and you will find; knock, and it will be opened to you. 8 "For everyone who asks receives, and he who seeks finds, and to him who knocks it will be opened. 9 "Or what man is there among you who, when his son asks for a loaf, will give him a stone? 10 "Or if he asks for a fish, he will not give him a snake, will he? 11 "If you then, being evil, know how to give good gifts to your children, how much more will your Father who is in heaven give what is good to those who ask Him!
But Ray Almeida was not healed of cancer. God didn't heal him.
My prayers were not answered.
Oh and I can already hear that well-meaning pious voice: oh but your prayers were answered. Just not the answer you were looking for.
Bull crap.
My Lord said ask and you shall receive.
I asked for bread, but what I got sure looked like a stone.
I asked for life, but I got death.
And I asked in faith, and I didn't pray with wrong motives. My motives were good. Pure. I wept in prayer for the people who were hurting because Ray was sick. I wanted this healing for them every bit as much as I wanted it for me.
But it did not happen.
Ray died of cancer.
What if that teaching was meant for someone else?
A grand mythology has grown up around Christian circles about the reasons why prayers are or are not answered.
The biggest myth is that God answers more prayers for the spiritually mature, the giants in faith, and the like.
Or if your prayers are not answered, you must have unconfessed sin in your life.
Or that you asked for the wrong thing.
The plain fact is Christians ask for a lot of things in faith and they do not receive them. Health. A job. Being delivered from temptation.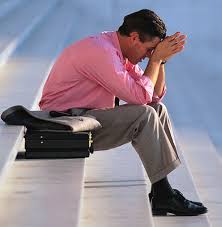 And we get that holy glaze over our eyes and say pious deep things...all to try to stay one step ahead of the discouragement and disappointment that comes - because they thought God had promised.
I have had to deal with this in the lives of my children. The tears when they sincerely asked for something and they did not receive it.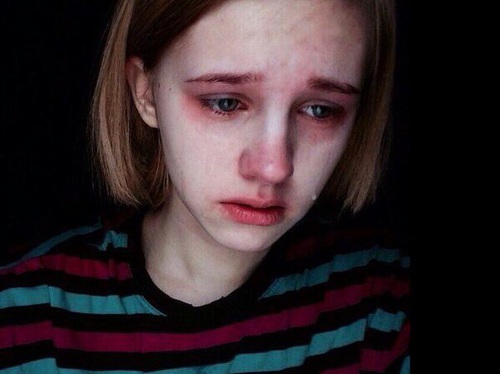 So what if we were teaching them the wrong thing?
What if it simply wasn't true that God promised to give Christians what they asked for???
What if that teaching was meant for someone else, not for us??
It's not all to us
2TI 2:15
15 Study to show thyself approved unto God, a workman that needeth not to be ashamed, rightly dividing the word of truth.
KJV
The Bible is a book of the progressive revelation of truth. God revealed things first to mankind in general, then to the chosen nation of Israel, and lastly to Christ's body, which is the church.
This means that while all Scripture is profitable FOR us, we cannot take all of the Bible as directed TO us. This includes prayer promises.
God is not telling us, the church, the body of Christ, to refrain from eating the fruit of a certain tree. Nor is He telling us to stone rebellious teenagers.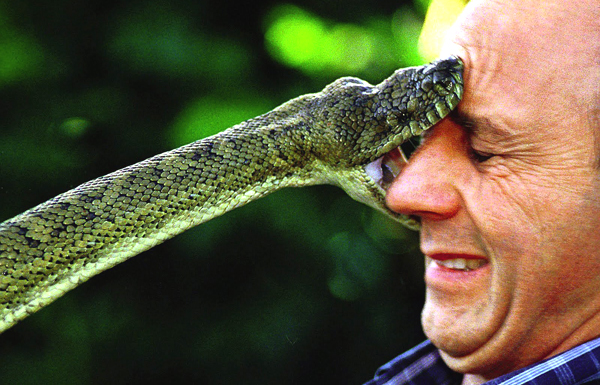 He also isn't telling us that we won't be harmed if we drink poison or handle snakes. He has not given us authority to heal every kind of disease, or raise the dead, or cleanse lepers either.
The kingdom was put on hold
But all those things in the last paragraph? They are things that Jesus did say to His Jewish disciples in the first century A.D.
Because AT THAT TIME His message concerned the coming Messianic kingdom on earth.

Now the things that Jesus said to His kingdom disciples about prayer are really strong and definite:
MAT 18:19-20
19 "Again I say to you, that if two of you agree on earth about anything that they may ask, it shall be done for them by My Father who is in heaven. 20 "For where two or three have gathered together in My name, I am there in their midst."
MAT 21:20-22
20 Seeing this, the disciples were amazed and asked, "How did the fig tree wither all at once?" 21 And Jesus answered and said to them, "Truly I say to you, if you have faith and do not doubt, you will not only do what was done to the fig tree, but even if you say to this mountain, 'Be taken up and cast into the sea,' it will happen. 22 "And all things you ask in prayer, believing, you will receive."
But these prayer promises from Jesus to His Jewish disciples had to do with the establishment of Christ's kingdom on earth. They were for them, not for us.
With the end of the events in the book of Acts, the kingdom, which Israel had waited for, was put on hold.
And so too were those great prayer promises made to Israel.
The glorified Christ has revealed new things for us
The Lord was about to reveal something entirely new, something that had been previously hidden.
He chose to reveal these things to the apostle Paul.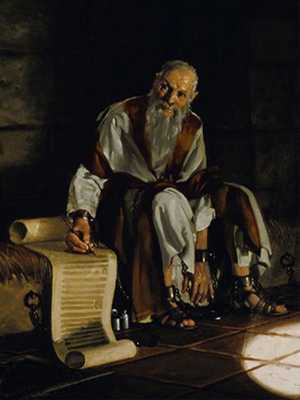 GAL 1:11-12
11 For I would have you know, brethren, that the gospel which was preached by me is not according to man. 12 For I neither received it from man, nor was I taught it, but I received it through a revelation of Jesus Christ.
EPH 3:1-13
For this reason I, Paul, the prisoner of Christ Jesus for the sake of you Gentiles — 2 if indeed you have heard of the stewardship of God's grace which was given to me for you; 3 that by revelation there was made known to me the mystery, as I wrote before in brief. 4 By referring to this, when you read you can understand my insight into the mystery of Christ, 5 which in other generations was not made known to the sons of men, as it has now been revealed to His holy apostles and prophets in the Spirit; 6 to be specific, that the Gentiles are fellow heirs and fellow members of the body, and fellow partakers of the promise in Christ Jesus through the gospel, 7 of which I was made a minister, according to the gift of God's grace which was given to me according to the working of His power. 8 To me, the very least of all saints, this grace was given, to preach to the Gentiles the unfathomable riches of Christ, 9 and to bring to light what is the administration of the mystery which for ages has been hidden in God who created all things; 10 so that the manifold wisdom of God might now be made known through the church to the rulers and the authorities in the heavenly places.
Our prayer provision
Jesus has now ascended into heaven, and He is seated at the right hand of the Father in glory. The Messianic kingdom will not come until we - the body of Christ - are taken out of the earth in the Rapture.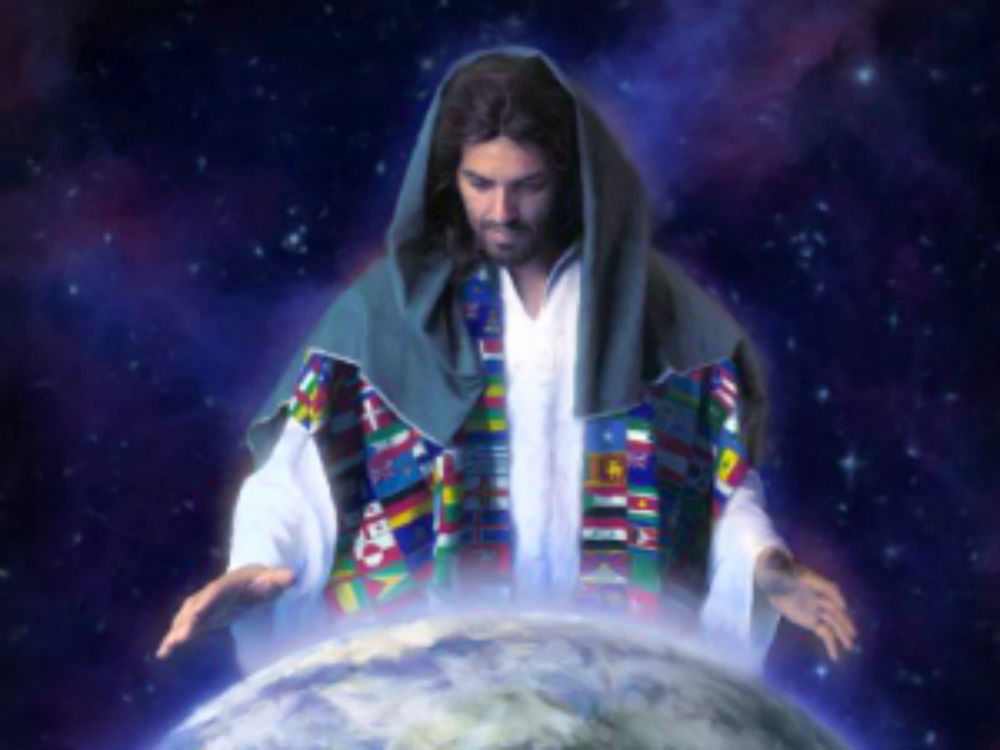 What the earthly Christ told the disciples in the Gospels is not the same as what the risen Christ in glory is telling us in the letters of Paul.
What Jesus gave Paul as His new and never before revealed message (the mystery) had nothing to do with Israel, but concerned the church, the body of Christ.
We need to live by the instructions that the glorified Christ in heaven has given to His body, the church, God's heavenly people.
Where can we go in the Bible to get those instructions? We go to the letters of Paul.
Paul's letters show us our provision for prayer in the age of the grace of God.
This turns out to provide the answer to the problem of unanswered prayer!
We do not know how to pray
We begin in the letter to the Romans.
ROM 8:26-28
26 In the same way the Spirit also helps our weakness; for we do not know how to pray as we should, but the Spirit Himself intercedes for us with groanings too deep for words; 27 and He who searches the hearts knows what the mind of the Spirit is, because He intercedes for the saints according to the will of God.
28 And we know that God causes all things to work together for good to those who love God, to those who are called according to His purpose.
This explains why we don't get everything we pray for today!
Very simply - we don't know how to pray as we should!!!!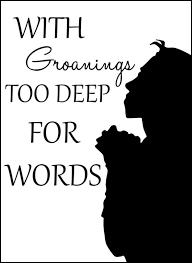 Thank God we have the Holy Spirit praying for us, since He knows how to pray for us!
God never promised us He would give us what we asked for
So while I - the one who doesn't really know how to pray -was asking for God to spare Ray Almeida, perhaps the Holy Spirit was praying to comfort and strengthen me in my affliction when Ray died.
For us, in this dispensation of grace, God never promises that He will give us everything that we ask.
Just read through the letters that Paul wrote. Read all the way from Romans to Philemon, and you will never come across a prayer promise like "And all things you ask in prayer, believing, you will receive."
In fact, we find testimonies of UNanswered prayer in Paul's letters. Here is one of the greatest ones:
2CO 12:7-10
7 Because of the surpassing greatness of the revelations, for this reason, to keep me from exalting myself, there was given me a thorn in the flesh, a messenger of Satan to torment me — to keep me from exalting myself! 8 Concerning this I implored the Lord three times that it might leave me. 9 And He has said to me, "My grace is sufficient for you, for power is perfected in weakness." Most gladly, therefore, I will rather boast about my weaknesses, so that the power of Christ may dwell in me. 10 Therefore I am well content with weaknesses, with insults, with distresses, with persecutions, with difficulties, for Christ's sake; for when I am weak, then I am strong.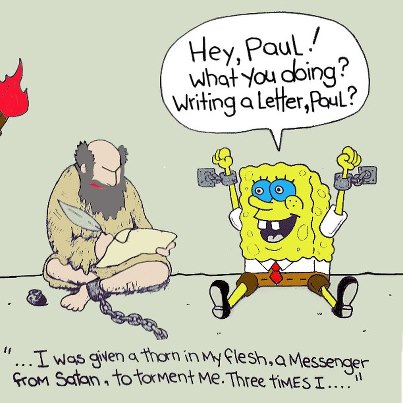 The Lord did not say to Paul, "Whatever you ask for you will receive if you have faith."
He told Paul that He would NOT give him what he asked for.
Instead, He would give Paul the thing that will cause things to work together for good in Paul's life.
He told Paul that He would provide His grace, and that would be enough.
God has NOT promised to take away all of our problems.
Our problems will persist, and they will bring out our utter weakness.
In our weakness, we won't know how to pray.
Yet in our weakness we will also discover God's strength at work in us.
And that will show us how we can be content no matter what comes our way.
God has something much better for us
God has promised to work all things together for good in our lives. But He has not revealed exactly HOW He is going to do that!
He wants us to take Him at His word, and believe that He is at work, even in our worst afflictions.
Even if we don't see it.
After all, we walk by faith and not by sight.
But since we don't know how God is going to work all things together for good, we don't really know what to pray for much of the time!
Yet by no means does this mean that we are not supposed to pray! Quite the opposite.
Here is how we should pray:
PHI 4:6
Be anxious for nothing, but in everything by prayer and supplication with thanksgiving let your requests be made known to God.
Now pay close attention…
Let your requests be made known to God
"And"
And what?
And all things you ask in prayer, believing, you will receive.??
Not at all.
PHI 4:7 And the peace of God, which surpasses all comprehension, will guard your hearts and your minds in Christ Jesus.
God wants us to pray all the time, and He listens to everything we say to Him.
He wants us to spill our hearts out before Him and tell Him everything. He hears every word.
AND He promises to work it all out together for good.
He promises that His peace - which is beyond our ability to comprehend! - will guard our hearts and minds in Christ Jesus.
He promises us mercy and grace, comfort and peace. But maybe not what we ask for.
He wants us to pray pray pray - and leave the outcome to Him….!... rather than specifying the outcome ourselves!
Because you see, what He has promised us is infinitely better than what He promised the kingdom disciples.
Here is our prayer for our lives as members of the body of Christ:
EPH 3:14-21
14 For this reason I bow my knees before the Father, 15 from whom every family in heaven and on earth derives its name, 16 that He would grant you, according to the riches of His glory, to be strengthened with power through His Spirit in the inner man, 17 so that Christ may dwell in your hearts through faith; and that you, being rooted and grounded in love, 18 may be able to comprehend with all the saints what is the breadth and length and height and depth, 19 and to know the love of Christ which surpasses knowledge, that you may be filled up to all the fullness of God.
20 Now to Him who is able to do far more abundantly beyond all that we ask or think, according to the power that works within us, 21 to Him be the glory in the church and in Christ Jesus to all generations forever and ever. Amen.
Which would you rather receive:
All that you ask for -when you really don't know what to ask for..
OR
For the Lord to do far more abundantly beyond all you ask or think?
I'll take (B). All day long.
Until the next time, we're all ….
In His grip,
Pastor John
If you found this helpful, please pass it on! Post it on Facebook, or tweet about it!