God shed His Grace on thee
Posted:
Wed. Jul, 6 2016
---

Is America worthy of being blessed by God these days?
O beautiful for spacious skies,
For amber waves of grain,
For purple mountain majesties
Above the fruited plain!
America! America!
God shed His grace on thee
And crown thy good with brotherhood
From sea to shining sea!
Let's begin by taking an honest look at our country.
This is a subject I know a lot of you care deeply for and are very concerned about.
You are mortified actually about the direction this country is headed in. Shocked at her moral condition. Afraid for her future.
The world seems to be out of control. Murderous thugs killing and slaughtering with impunity.
And there is a real suspicion that a big part of the reason why they get away with it is because the United States is no longer respected in the world as it once was.
It seems the biggest baddest thing about us these days - is our national debt!
Our moral and ethical standards are in the sewer, it seems.
Images that used to be behind paper bags in seedy magazine stores are paraded in front of every eye now by cable network television.
Our hearts yearn - they ACHE - for real heroes once again.
It's harder and harder to find them in the places we used to find them.
Most of the stories about the personal lives of our athletes are degrading and depressing rather than inspiring.
Our political class seems out to lunch, jaded, and self-serving.
Our academic institutions, our educational system, have been overrun by skepticism and lies and an ugly political correctness that destroys real learning.
And from every corner of our culture, from the corporations to the judges to the politicians to the professors, comes the cry to send God packing , to keep Him out of the affairs being carried out in this nation these days.
Hey, I'm a dad…I'm a patriot….a citizen. I see what's going on. I'm with you. This is terrible.
Now I have a question for you about all this.
Looking at the condition of our nation, without blinking, without kidding ourselves, as it really is:
Is the United States of America a country that deserves the blessing of God?
Is America worthy of being blessed by God these days?
Does the country I just described deserve to receive blessing and kindness and prosperity?
Do we, the USA, deserve to be blessed by God?
I'll spare you the suspense.
No, we don't.
Which is why the song says:
"God shed His GRACE on thee"
Rather than
"God pays your wages to thee!"
NO ONE deserves to be blessed by God!


When we finally realize we ARE unworthy…what then?
So what happens when we reach the point where we know we are unworthy and deserve to have bad things happen to us? When we see our whole country that way?
Not measuring up,
Doing it wrong,
Falling short,
Self-destructing.
Perversely doing the exact opposite of what we're supposed to do.
Discovering to our horror that there is something that is part of us, inside us, operating on auto pilot and sabotaging our best intentions.
We look into that abyss and it terrifies us.
I am a wretched person.
We are a wretched country.
When we finally realize that we ARE unworthy, then….
WHAT THEN?
What is next?
Where do we go with that?
Maybe we try to fix the part of us that makes us unworthy in the first place…
But if we've tried that, and we're wise, we realize that this approach is a lot like what happened to the pink spot in The Cat in The Hat Comes Back
( You know…Dr. Seuss…you DO know Dr. Seuss, right?!?)
I'll try harder.
I promise not to do that again.
I'll work on that.
Ri-i-i-ight..
Then we wake up and realize - it's not just a spot - there's pink everywhere!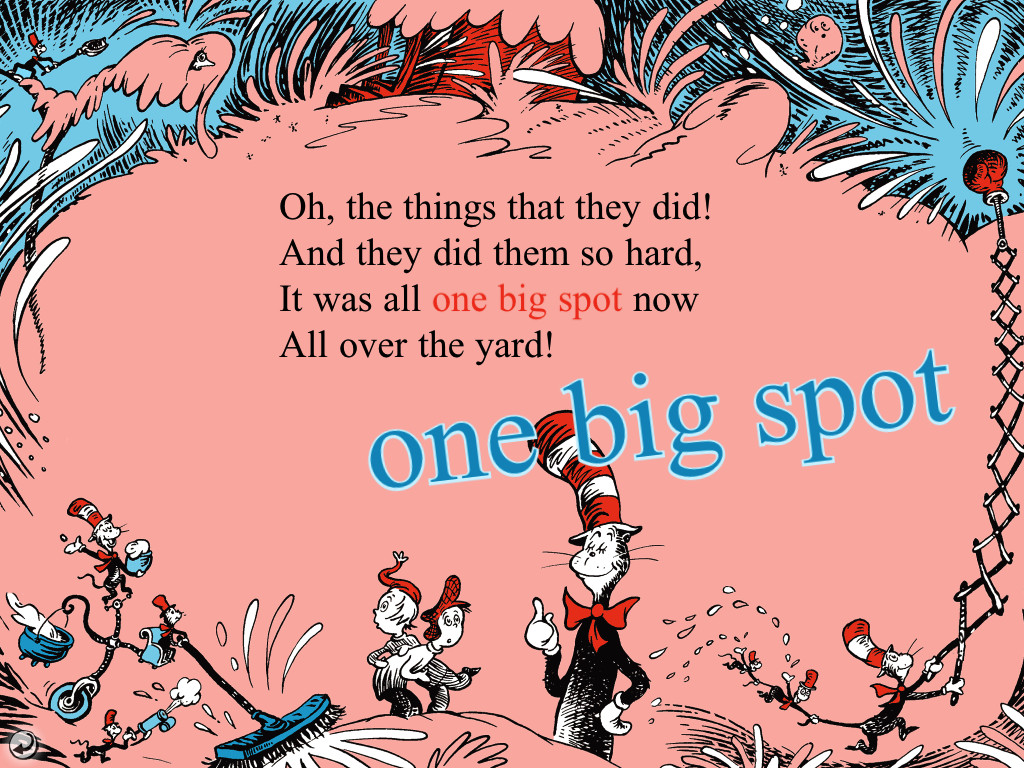 OR maybe we try to drown our sorrows. Just do things that make us feel better without solving the problem. Maybe we can just forget the whole thing.
Or else…
We go on hating ourselves and hating life and pointing out all the bad things and bad people around us….
Vanity, vanity, all is vanity.
Grace is what has to come after unworthy.
Or MAYBE…
Maybe Somebody comes along and LOVES US ANYWAY!!!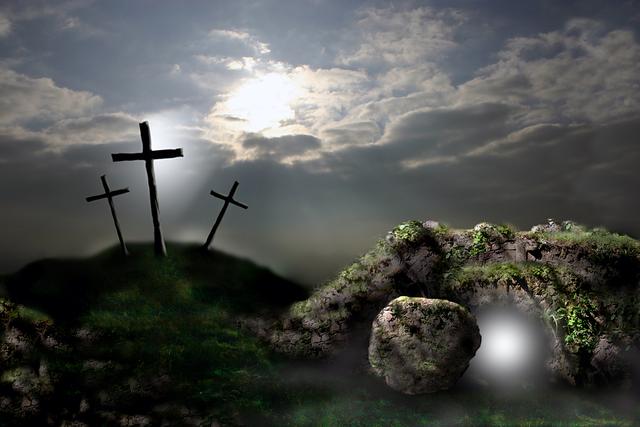 JER 31:3
The Lord appeared to him from afar, saying,
"I have loved you with an everlasting love;
Therefore I have drawn you with lovingkindness.
And "lovingkindness" is simply the Old Testament name for GRACE.
Grace is what has to come after unworthy.
Grace is the only thing that helps.
The only thing that brings hope.
Grace is real.
And so usually the hardest thing of all is simply allowing God's grace into our life.
Consenting to be loved, while more and more convinced of our own unworthiness.
And not making any promises to be better next time.
HOS 14:4
I will heal their apostasy,
I will love them freely,
For My anger has turned away from them.
And when we let that love called grace in, something supernatural happens.
We start to discover,
little by little…..
What Jack Nicholson's character Melvin Udall in the 1997 movie "As Good as It Gets" discovered about having Carol Connelly, Helen Hunt's character , in his life: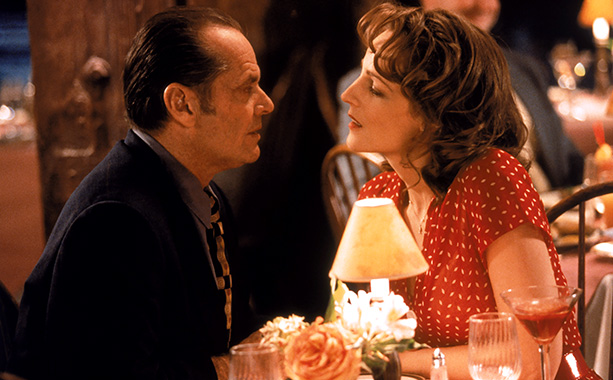 "You make me want to be a better man"
That's what grace does. In fact, it's the only thing that can.
The law came in so that the transgression would increase.
Sin shall not be master over you, because you are not under law but under grace.
The grace of God appeared, teaching us to deny ungodliness.
The kindness of God leads us to repentance.
Your gentleness, David told the Lord, makes me great.
A few things about God's grace
Getting God's grace in gets in the ONLY thing that can possibly change us for the better.
So, I want to say a few things about God's grace today,
And since it is the week of the 4th of July, as we consider these things, let's keep our country in mind too.
Grace means undeserved favor, kindness shown to undeserving people, something given freely.
It means that even though there is no merit in the people - and actually the opposite is true, there is none righteous, and these people are helpless, ungodly, sinners, God's enemies - even though we deserve nothing from God but His wrath, God in His great kindness nonetheless shows favor toward us.
Grace is God's favor and blessing toward the completely undeserving.
EPH 2:4-10
4 But God, being rich in mercy, because of His great love with which He loved us, 5 even when we were dead in our transgressions, made us alive together with Christ ( by grace you have been saved), 6 and raised us up with Him, and seated us with Him in the heavenly places in Christ Jesus, 7 so that in the ages to come He might show the surpassing riches of His grace in kindness toward us in Christ Jesus. 8 For by grace you have been saved through faith; and that not of yourselves, it is the gift of God; 9 not as a result of works, so that no one may boast. 10 For we are His workmanship, created in Christ Jesus for good works, which God prepared beforehand so that we would walk in them.
Grace is God acting freely, according to His own nature as Love, with no promises or obligations to fulfill; and acting of course, righteously - in view of the cross.
You see, our nation's freedom isn't free. Millions have suffered and died so you and I can have our constitutional freedom. Our gratitude pours out to them.
That freedom isn't free.
But grace IS free.
ROM 5:15
But the free gift is not like the transgression. For if by the transgression of the one the many died, much more did the grace of God and the gift by the grace of the one Man, Jesus Christ, abound to the many.
Grace is also sovereign. With no debts to be paid, no waiting for man to fulfill conditions, God in His grace can act however He pleases.
Grace can and does often place the worst deservers in the highest favors.
To believe, and consent to be loved while unworthy, is the great secret.
ROM 5:1-2
1 Therefore, having been justified by faith, we have peace with God through our Lord Jesus Christ, 2 through whom also we have obtained our introduction by faith into this grace in which we stand; and we exult in hope of the glory of God.

To expect to be blessed, though realizing more and more our lack of worth.
Real devotion to God comes not from our trying to produce it, but from the discovery that God blessed us while we were still unworthy and unfaithful.
To preach devotion first, and blessing later, is to reverse God's order, and preach law, not grace.
Titus 3:4-8
4 But when the kindness of God our Savior and His love for mankind appeared, 5 He saved us, not on the basis of deeds which we have done in righteousness, but according to His mercy, by the washing of regeneration and renewing by the Holy Spirit, 6 whom He poured out upon us richly through Jesus Christ our Savior, 7 so that being justified by His grace we would be made heirs according to the hope of eternal life. 8 This is a trustworthy statement; and concerning these things I want you to speak confidently, so that those who have believed God will be careful to engage in good deeds.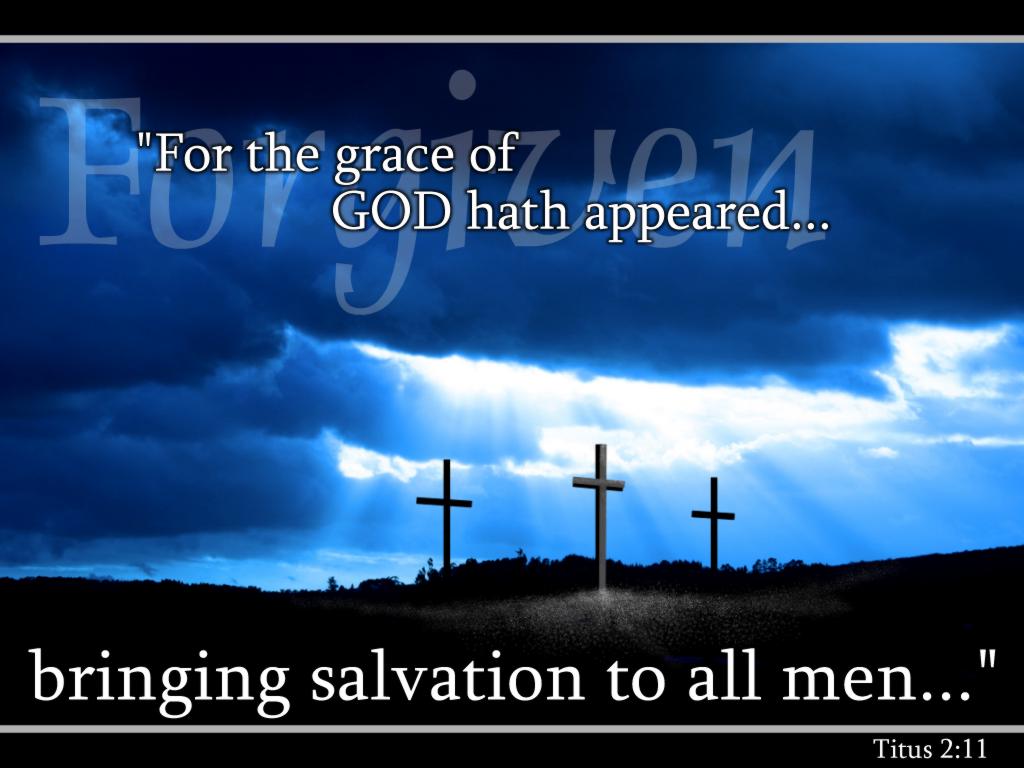 The discovery that we are truly the object of God's grace and love makes us humble - because we are brought to know our own absolute unworthiness.
In my flesh dwells no good thing….and yet, I find that God is happy to bless me, just as I am!
To be disappointed in yourself is to have believed in yourself.
To be disappointed in your country is to have placed your faith in your country instead of in the God who sheds His grace on your country!
God in His grace is going to finish what He started!
2TI 1:8-10
8 Therefore do not be ashamed of the testimony of our Lord or of me His prisoner, but join with me in suffering for the gospel according to the power of God, 9 who has saved us and called us with a holy calling, not according to our works, but according to His own purpose and grace which was granted us in Christ Jesus from all eternity, 10 but now has been revealed by the appearing of our Savior Christ Jesus, who abolished death and brought life and immortality to light through the gospel,
God in His grace does not rescue us from ruin only to set us back on our feet as it were and equip us, and say, "all the best, now go complete this journey"…
Leaving us as a result to face temptation, battle desire, advance in holiness, develop Christ-like virtues, produce fruit, and perform good works ON OUR OWN.
Unfortunately too much preaching on life after salvation gives that impression.
1PE 5:10-11
10 After you have suffered for a little while, the God of all grace, who called you to His eternal glory in Christ, will Himself perfect, confirm, strengthen and establish you. 11 To Him be dominion forever and ever.
Amen!
Why is America special?
America is an exceptional nation.
The United States is a special place.
The United States of America is special, because-
God shed His grace on thee.
Sometimes we get the wrong idea about that.
Some people think the United States is a special place because our founding fathers were such special people.
There is the myth that somehow our forefathers EARNED God's grace for this country.
But no one EARNS God's grace. No one.
Or that we have been blessed as a nation because of how great the Christians are in the USA.
We have never been blessed by God because of something good about us.
But you see we are a great nation because-
God shed His grace on thee.
Were our founding fathers special people? Yes.
Do we have a great legacy of Christianity in the United States? Yes.
Those things are what happened BECAUSE-
God shed His grace on thee.
Sometimes we get it backwards.
But getting it backwards gets grace backwards.
The Lord decided He wanted to have a special place on the planet called the United States of America.
HE moved. Then people followed.
HE graced people out. And those people let the overflowing stream of His grace carry them to the United States.

Carry them to freedom.
Carry them to the gospel. To churches who are preaching Christ.
Carry them to prosperity.
Carry them to worshipping the Father in Spirit and in truth.
That's what grace is all about.
That's what God is all about.
When we were dead in our trespasses and sins, He made us alive.
By grace you have been saved through faith, not of works, LEST ANY MAN should boast.
If God is through with the USA then He is through.
But if God is NOT through with the USA, then guess what? He is not through!
And His word will not come back to Him empty.
And, if He wants to, He can raise up people to praise Him from the rocks and stones all across the land!
He can pour His Spirit on dry and parched land and make it into a garden.
Who gets grace? The UNDESERVING!
What kind of people does God grace out?
The kind of people that live in the United States these days!
What if the most important thing about the United States of America is this:
That it just pleased the Father to have a United States of America that He could shed His grace on.
What if it still does?
Blessing the United States of America is God's work from start to finish.
Perhaps it is time to dwell less on our country's failures, and more on our God's kindness. His magnificence. His grace.
His love. His LOVE!!!
God shed His grace on thee!
(This message was originally given on July 6, 2014. It is, if anything, more relevant today than it was two years ago.)
Until the next time, we're all ….
In His grip,
Pastor John
If you found this helpful, please pass it on! Post it on Facebook, or tweet about it!