Where Nothing but the Power of His Resurrection Works
Posted:
Wed. Jul, 13 2016
---
Delivered from the Peril of Death
2CO 1:3-10
3 Blessed be the God and Father of our Lord Jesus Christ, the Father of mercies and God of all comfort, 4 who comforts us in all our affliction so that we will be able to comfort those who are in any affliction with the comfort with which we ourselves are comforted by God. 5 For just as the sufferings of Christ are ours in abundance, so also our comfort is abundant through Christ. 6 But if we are afflicted, it is for your comfort and salvation; or if we are comforted, it is for your comfort, which is effective in the patient enduring of the same sufferings which we also suffer; 7 and our hope for you is firmly grounded, knowing that as you are sharers of our sufferings, so also you are sharers of our comfort.
8 For we do not want you to be unaware, brethren, of our affliction which came to us in Asia, that we were burdened excessively, beyond our strength, so that we despaired even of life; 9 indeed, we had the sentence of death within ourselves so that we would not trust in ourselves, but in God who raises the dead; 10 who delivered us from so great a peril of death, and will deliver us, He on whom we have set our hope. And He will yet deliver us,
Our Father is allowing us as His children to be brought to places of death such that nothing but the resurrection power of Jesus Christ will deliver us.
He does this so we experience the resurrection power of Jesus Christ in our lives.
The sentence of death within ourselves will be different for different believers.
I know a man whose peril of death is usually mental and emotional suffering. He is a preacher.
Our evangelist friends often face physical danger and hardship.
Others among us face financial ruin, or serious illness or handicap, or persecution. A serious accident - or a mangled relationship.
Our battle of spiritual warfare takes on many different forms for different members of the body of Christ.
To some extent, the nature of your "peril of death" will relate to how you function in the body of Christ.
What they all have in common, these places of death, is that they can only be overcome by the resurrection power of Jesus Christ.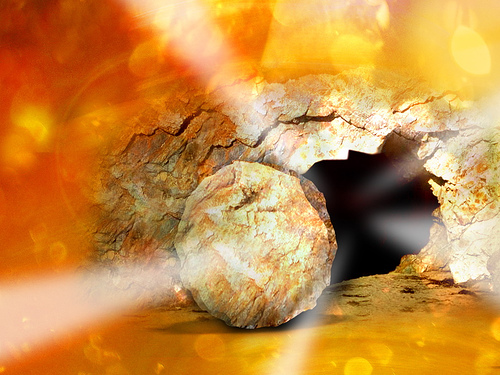 Thank our God and Father that this power has been released for our well-being and His glory.
How do we come to know the power of Christ's resurrection?
Phil 3:7-14
7 But whatever things were gain to me, those things I have counted as loss for the sake of Christ. 8 More than that, I count all things to be loss in view of the surpassing value of knowing Christ Jesus my Lord, for whom I have suffered the loss of all things, and count them but rubbish so that I may gain Christ, 9 and may be found in Him, not having a righteousness of my own derived from the Law, but that which is through faith in Christ, the righteousness which comes from God on the basis of faith, 10 that I may know Him and the power of His resurrection and the fellowship of His sufferings, being conformed to His death; 11 in order that I may attain to the resurrection from the dead.
12 Not that I have already obtained it or have already become perfect, but I press on so that I may lay hold of that for which also I was laid hold of by Christ Jesus. 13 Brethren, I do not regard myself as having laid hold of it yet; but one thing I do: forgetting what lies behind and reaching forward to what lies ahead, 14 I press on toward the goal for the prize of the upward call of God in Christ Jesus.
How do we come to know the power of His resurrection?
By being placed in these perils of death and then being delivered by this power!!
There was a release of incredible power at the resurrection of Jesus Christ.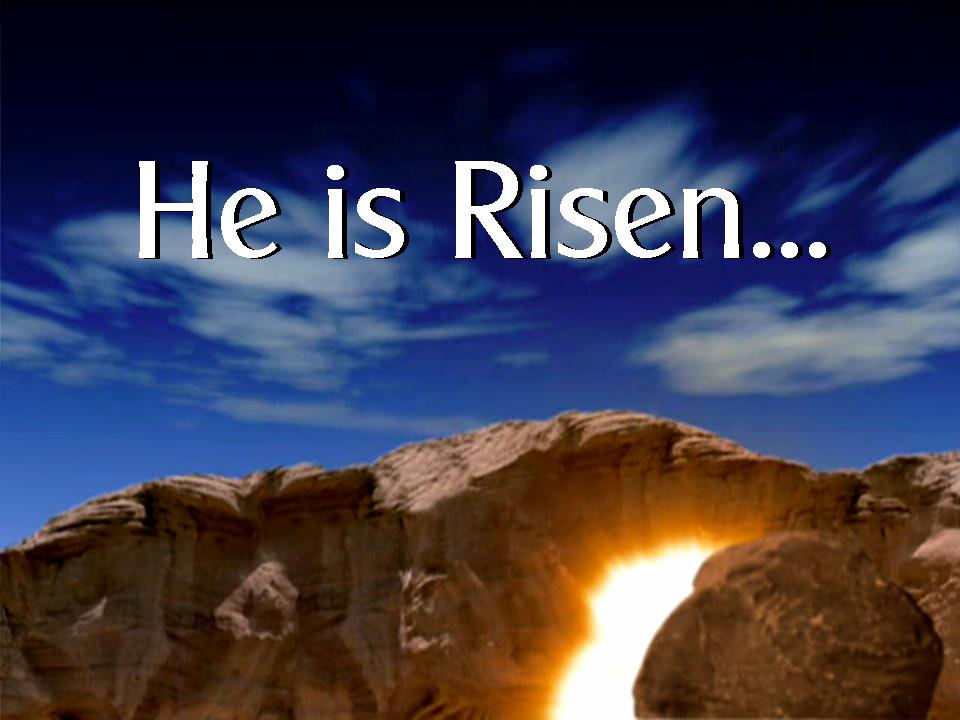 We are told in Romans 1 that this is how we know for sure that Jesus is the Son of God:
ROM 1:1-6
1 Paul, a bond-servant of Christ Jesus, called as an apostle, set apart for the gospel of God,
2 which He promised beforehand through His prophets in the holy Scriptures, 3 concerning His Son, who was born of a descendant of David according to the flesh, 4 who was declared the Son of God with power by the resurrection from the dead, according to the Spirit of holiness, Jesus Christ our Lord, 5 through whom we have received grace and apostleship to bring about the obedience of faith among all the Gentiles for His name's sake, 6 among whom you also are the called of Jesus Christ;
We first experienced this power when we heard and believed the gospel, the good news that Jesus Christ died for our sins and was raised from the dead three days later for our justification.
ROM 1:16-17
16 For I am not ashamed of the gospel, for it is the power of God for salvation to everyone who believes, to the Jew first and also to the Greek. 17 For in it the righteousness of God is revealed from faith to faith; as it is written, "BUT THE RIGHTEOUS man SHALL LIVE BY FAITH."
And the same power that raised Jesus from the dead will one day raise us as well:
1CO 6:14
Now God has not only raised the Lord, but will also raise us up through His power.
Php 3:20-21
20 For our citizenship is in heaven, from which also we eagerly wait for a Savior, the Lord Jesus Christ; 21 who will transform the body of our humble state into conformity with the body of His glory, by the exertion of the power that He has even to subject all things to Himself.
The Spirit of LIFE in Christ Jesus
Here' something else wonderful: this same power is operating on our behalf now, since we are in Christ. It's the governing power of the Spirit of life in Christ Jesus:
ROM 8:1-4
1 Therefore there is now no condemnation for those who are in Christ Jesus. 2 For the law [governing power] of the Spirit of life in Christ Jesus has set you free from the law [governing power] of sin and of death. 3 For what the Law could not do, weak as it was through the flesh, God did: sending His own Son in the likeness of sinful flesh and as an offering for sin, He condemned sin in the flesh, 4 so that the requirement [righteousness] of the Law might be fulfilled in us, who do not walk according to the flesh but according to the Spirit.
This power HAS set you free from the governing power of sin itself -and even the governing power of death.
It is the power of Jesus' indestructible life!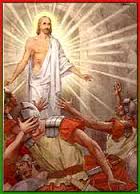 Our Father is reconciling all things to Himself through Christ
All flesh will give way to this power.
All demons and satan himself shudder and quake and flee at the presence of this power.
Our experiences of being delivered from the peril of death by the resurrection power of our Lord Jesus Christ are part of how our Father is reconciling all things to Himself through Christ.
COL 1:13-20
13 For He rescued us from the domain of darkness, and transferred us to the kingdom of His beloved Son, 14 in whom we have redemption, the forgiveness of sins.
15 He is the image of the invisible God, the firstborn of all creation. 16 For by Him all things were created, both in the heavens and on earth, visible and invisible, whether thrones or dominions or rulers or authorities — all things have been created through Him and for Him. 17 He is before all things, and in Him all things hold together. 18 He is also head of the body, the church; and He is the beginning, the firstborn from the dead, so that He Himself will come to have first place in everything. 19 For it was the Father's good pleasure for all the fullness to dwell in Him, 20 and through Him to reconcile all things to Himself, having made peace through the blood of His cross; through Him, I say, whether things on earth or things in heaven.
Power for Everything in Life
We do not yet see all things in subjection to Christ, but they in fact already are. That's Hebrews 2:5-8.
And part of the revelation of this fact occurs when He delivers us from temptation through His resurrection power.
Jesus comes to your aid whenever you are beset by temptation:
HEB 2:14-18
14 Therefore, since the children share in flesh and blood, He Himself likewise also partook of the same, that through death He might render powerless him who had the power of death, that is, the devil, 15 and might free those who through fear of death were subject to slavery all their lives. 16 For assuredly He does not give help to angels, but He gives help to the descendant of Abraham. 17 Therefore, He had to be made like His brethren in all things, so that He might become a merciful and faithful high priest in things pertaining to God, to make propitiation for the sins of the people. 18 For since He Himself was tempted in that which He has suffered, He is able to come to the aid of those who are tempted.
As God's child, you are protected by this power no matter what you face in life:
1PE 1:3-9
3 Blessed be the God and Father of our Lord Jesus Christ, who according to His great mercy has caused us to be born again to a living hope through the resurrection of Jesus Christ from the dead, 4 to obtain an inheritance which is imperishable and undefiled and will not fade away, reserved in heaven for you, 5 who are protected by the power of God through faith for a salvation ready to be revealed in the last time.
6 In this you greatly rejoice, even though now for a little while, if necessary, you have been distressed by various trials, 7 so that the proof of your faith, being more precious than gold which is perishable, even though tested by fire, may be found to result in praise and glory and honor at the revelation of Jesus Christ; 8 and though you have not seen Him, you love Him, and though you do not see Him now, but believe in Him, you greatly rejoice with joy inexpressible and full of glory, 9 obtaining as the outcome of your faith the salvation of your souls.
By this power we have been given everything we need for this life and for holiness:
1 Simon Peter, a bond-servant and apostle of Jesus Christ,
To those who have received a faith of the same kind as ours, by the righteousness of our God and Savior, Jesus Christ: 2 Grace and peace be multiplied to you in the knowledge of God and of Jesus our Lord; 3 seeing that His divine power has granted to us everything pertaining to life and godliness, through the true knowledge of Him who called us by His own glory and excellence.
And so in the midst of whatever tribulations and trials that you may face, this prayer is for you:
EPH 3:14-21
14 For this reason I bow my knees before the Father, 15 from whom every family in heaven and on earth derives its name, 16 that He would grant you, according to the riches of His glory, to be strengthened with power through His Spirit in the inner man, 17 so that Christ may dwell in your hearts through faith; and that you, being rooted and grounded in love, 18 may be able to comprehend with all the saints what is the breadth and length and height and depth, 19 and to know the love of Christ which surpasses knowledge, that you may be filled up to all the fullness of God.
20 Now to Him who is able to do far more abundantly beyond all that we ask or think, according to the power that works within us, 21 to Him be the glory in the church and in Christ Jesus to all generations forever and ever. Amen.
Until the next time, we're all ….
In His grip,
Pastor John
If you found this helpful, please pass it on! Post it on Facebook, or tweet about it!