Regeneration
Posted:
Thu. Sep, 1 2016
---
For the past three weeks, we have examined all aspects of the work that Christ accomplished by His death on the cross. We ended up last week with the amazing thing that God the Father does for a person when they believe in Christ as their Savior. He declares them righteous forever, and that is called justification.
So now we are ready to look at the work that God the Holy Spirit (primarily) does for the new believer.
You must be born again
We begin with another miracle, and it's called regeneration.
You have probably heard the expression born-again Christian. Have you stopped to consider what that means?
Every believer in Christ is born-again.
That's what regeneration is all about: what it means to be born again.
In fact, the Greek word for regeneration means "rebirth".
We begin in the gospel of John chapter 3. This is the recording of an actual conversation between our Lord Jesus Christ and a man called Nicodemus.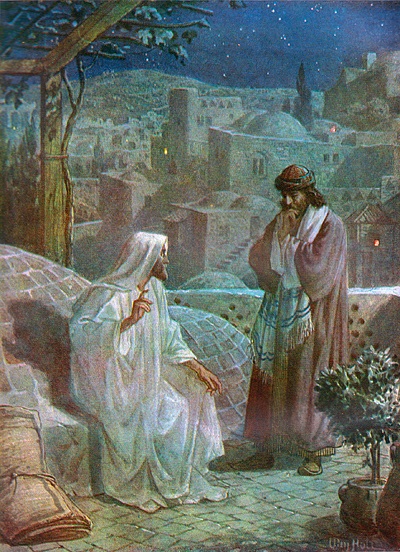 Nicodemus was a worldly Jewish leader who recognized there was something special about Jesus (because of the miracles He performed), but he was clueless, really, about who Jesus really is and why He came.
JOH 3:1-7
Now there was a man of the Pharisees, named Nicodemus, a ruler of the Jews; 2 this man came to Jesus by night and said to Him, " Rabbi, we know that You have come from God as a teacher; for no one can do these signs that You do unless God is with him." 3 Jesus answered and said to him, "Truly, truly, I say to you, unless one is born again he cannot see the kingdom of God."
4 Nicodemus said to Him, "How can a man be born when he is old? He cannot enter a second time into his mother's womb and be born, can he?" 5 Jesus answered, "Truly, truly, I say to you, unless one is born of water and the Spirit he cannot enter into the kingdom of God. 6 " That which is born of the flesh is flesh, and that which is born of the Spirit is spirit. 7 "Do not be amazed that I said to you, 'You must be born again.' "
Nicodemus was an important man in Israel at that time. He was educated, cultured, and prominent.
But he had a huge problem. He was spiritually blind. He was unsaved. He needed to be born again.
Every human being needs to be born again. It's the only way we will ever be able to live with God forever.
We are lacking something from the moment we come forth from our mother's womb. We cannot see the kingdom of God. And we are unable to worship God because of what we are.
It's a miracle!
When we were born the first time, we became alive physically, but we were dead spiritually.

We need to be made alive spiritually.
COL 2:13
13 When you were dead in your transgressions and the uncircumcision of your flesh, He made you alive together with Him, having forgiven us all our transgressions,
Regeneration is the miracle that God the Holy Spirit performs in bringing the dead to life.
The spiritually dead, that is.
EPH 2:4-9
4 But God, being rich in mercy, because of His great love with which He loved us, 5 even when we were dead in our transgressions, made us alive together with Christ ( by grace you have been saved), 6 and raised us up with Him, and seated us with Him in the heavenly places in Christ Jesus, 7 so that in the ages to come He might show the surpassing riches of His grace in kindness toward us in Christ Jesus. 8 For by grace you have been saved through faith; and that not of yourselves, it is the gift of God; 9 not as a result of works, so that no one may boast.
A Definition
Regeneration is the new birth performed by God the Holy Spirit at salvation whereby He provides the life of God to the new believer, God's newborn child. This life is spiritual and eternal. The new believer becomes a new born creation in the spiritual realm and is enlivened with the life of God. This new creation is also referred to in the New Testament as the new man.
2CO 5:17
Therefore if anyone is in Christ, he is a new creature; the old things passed away; behold, new things have come.
COL 3:9-10
9 Lie not one to another, seeing that ye have put off the old man with his deeds;
10 And have put on the new man, which is renewed in knowledge after the image of him that created him:
KJV
Children and Heirs of God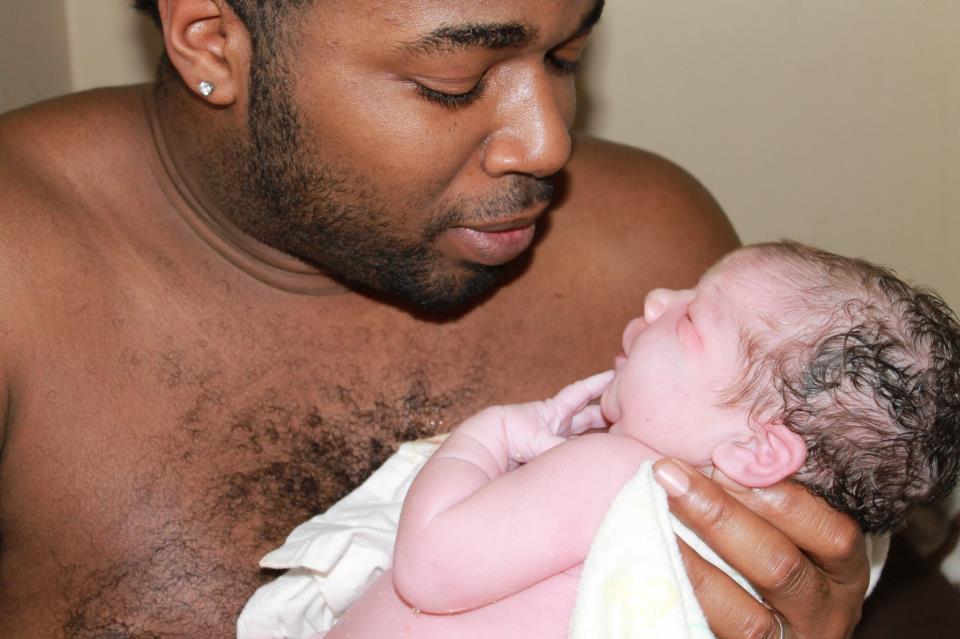 We are made God's new-born children.
JOH 1:12-13
12 But as many as received Him, to them He gave the right to become children of God, even to those who believe in His name, 13 who were born, not of blood nor of the will of the flesh nor of the will of man, but of God. NASU
1JO 3:1
See how great a love the Father has bestowed on us, that we would be called children of God; and such we are.
We are God's sons and daughters now and will be for all of eternity!
EPH 2:19
So then you are no longer strangers and aliens, but you are fellow citizens with the saints, and are of God's household,
Not only that, but we are also said to be the heirs of God!!
ROM 8:16-17
16 The Spirit Himself testifies with our spirit that we are children of God, 17 and if children, heirs also, heirs of God and fellow heirs with Christ, if indeed we suffer with Him so that we may also be glorified with Him.
There are three additional passages besides John 1 and John 3 that also speak directly of regeneration.

All by Grace
The first one is Titus 3:4-7:
TIT 3:4-7
But when the kindness of God our Savior and His love for mankind appeared, 5 He saved us, not on the basis of deeds which we have done in righteousness, but according to His mercy, by the washing of regeneration and renewing by the Holy Spirit, 6 whom He poured out upon us richly through Jesus Christ our Savior, 7 so that being justified by His grace we would be made heirs according to the hope of eternal life.
Notice that God acts according to His kindness, mercy, and grace.
We receive the new birth completely by grace. Regeneration is the birth of a child of God. God gives us His life, and it is completely His work.
The Power of His Resurrection
1PE 1:3-5
3 Blessed be the God and Father of our Lord Jesus Christ, who according to His great mercy has caused us to be born again to a living hope through the resurrection of Jesus Christ from the dead, 4 to obtain an inheritance which is imperishable and undefiled and will not fade away, reserved in heaven for you, 5 who are protected by the power of God through faith for a salvation ready to be revealed in the last time.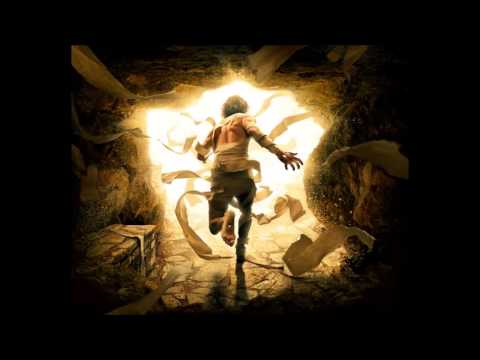 Peter emphasizes the fact that regeneration is entirely the work of God.

Peter also tells us that our regeneration was accomplished through the resurrection of Jesus Christ.
The greatest demonstration of the power of God occurred with the raising of His Son from the grave.
That power is on display again every time God causes the new believer to be born again.
The Seed is the Word of God
1PE 1:22-23
22 Since you have in obedience to the truth purified your souls for a sincere love of the brethren, fervently love one another from the heart, 23 for you have been born again not of seed which is perishable but imperishable, that is, through the living and enduring word of God. 24
When we were born the first time, perishable seed was involved. Our human parents provided seed. But our physical life is perishable. And we are born sinners under spiritual death.
Peter explains here the means by which the Holy Spirit produces the miracle of the new birth.
We are born again by means of the Word of God. We know that the Word of God is alive because it comes from the Living God. The Word of God is also powerful. It has the power to impart life to those who are regenerated.
The Word of God gives us the facts which faith may lay hold of.
The fact that we are sinners who need to be born again to escape judgment and condemnation.
The Word of God reveals the fact that Jesus Christ is our one and only Savior. The Son of God was the sinless Person who took our sins upon Himself on the cross so that we might be placed under the righteousness of God.
And the Word of God tells us that a man who does no more than believe that Jesus Christ is his personal Savior passes from death to life.
JOH 3:16 "For God so loved the world, that He gave His only begotten Son, that whoever believes in Him shall not perish, but have eternal life.
It's a remarkable thing, but no new birth is possible where the Word of God has not been presented.
JOH 6:63-64
" It is the Spirit who gives life; the flesh profits nothing; the words that I have spoken to you are spirit and are life. 64 "But there are some of you who do not believe."
Faith is our Instrument
Galatians 3:26 features something else about our new birth, about regeneration.
GAL 3:26
For you are all sons of God through faith in Christ Jesus.
We become a child of God by the new birth.
And faith is the instrument by which the Holy Spirit brings about this new birth.
This is the act of faith that simply stretches out our hand to receive the gift of salvation that God has chosen in His grace to give to us.
Believing in Christ is the single factor that needs to be in place on our end, the human end.
JOH 5:24
"Truly, truly, I say to you, he who hears My word, and believes Him who sent Me, has eternal life, and does not come into judgment, but has passed out of death into life.
JOH 6:47
"Truly, truly, I say to you, he who believes has eternal life.
To sum up
Faith is the instrument in us that God uses to initiate His work of regeneration.
Each new birth is another demonstration of the power of God, the same miraculous power that raised Jesus from the dead.
The seed of regeneration is the Word of God.
The Holy Spirit is the active member of the Trinity in regeneration. He actually performs the miracle.
Yet the blood of Christ, His death on the cross, is the grounds by which God the Father declares the ungodly sinner who believes to be righteous in His eyes. This clears the way for the Spirit to act.
And it all was put in place because God the Father was determined to bring many sons and daughters to glory.
The good news is that anyone can become a child of God in a moment of time by believing in Jesus Christ, God's one and only Son, who died for our sins and rose from the dead three days later.
JOH 6:40
"For this is the will of My Father, that everyone who beholds the Son and believes in Him will have eternal life, and I Myself will raise him up on the last day."
Until the next time, we're all ….
In His grip,
Pastor John
If you found this helpful, please pass it on! Post it on Facebook, or tweet about it!